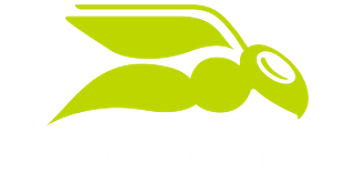 365 Total Protection from Hornetsecurity offers comprehensive protection for Microsoft cloud services, and it is especially designed and developed for Microsoft 365. It offers a seamless integration to provide a comprehensive protection for Microsoft cloud services. In this blog post, we will run you thru how easy it is to setup and how user friendly the UI is. The 365 Total Protection is very simple to use and it will for sure simplify your IT Security management.
The packages you can choose from are Business, Enterprise and Enterprise Backup. They vary in price pr user, but the all 3 of the versions to choose from gives you very comprehensive protection, yet at a low price tag. You can view the different packages here
Before we move on to a review of the simplicity of the UI, lets have a look at how it works.
How 365 Total Protection works

All settings around Security Administration can be carried out easily with 365 Total Protection – without the bother of maintenance or updates. Hornetsecurity services are fully focused on simplicity and usability. It is centrally managed. The use of Hornetsecurity services is simple and user friendly.
Now, lets have a look at the easy setup and features of 365 Total Protection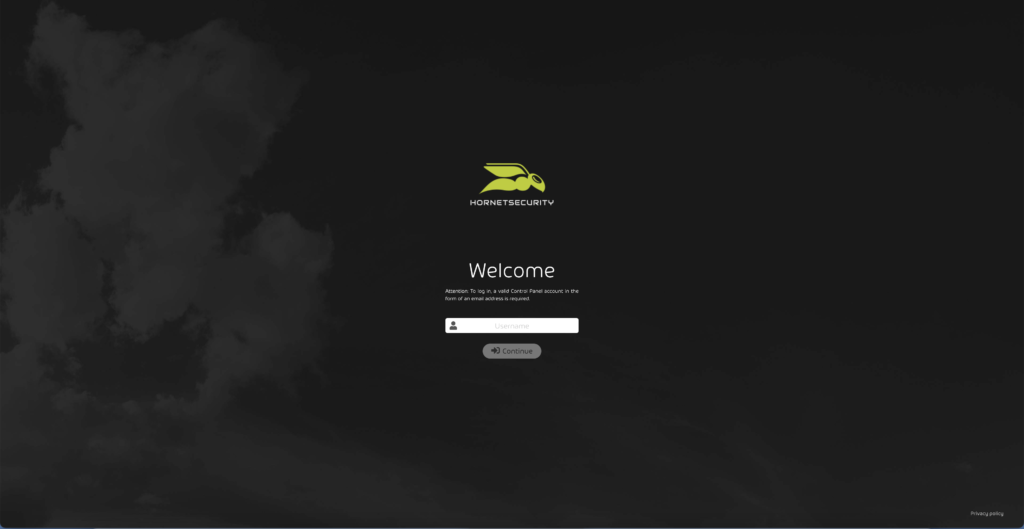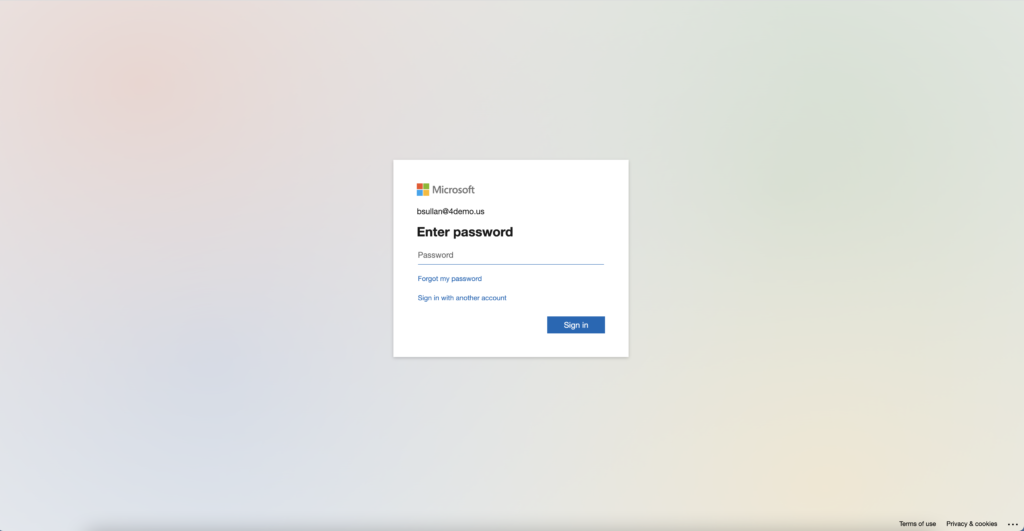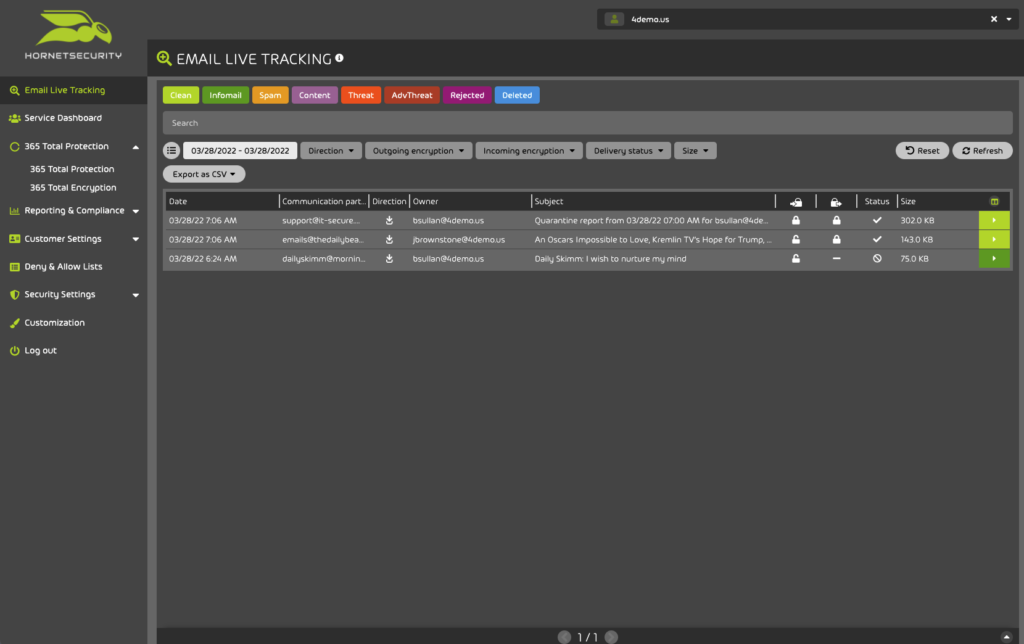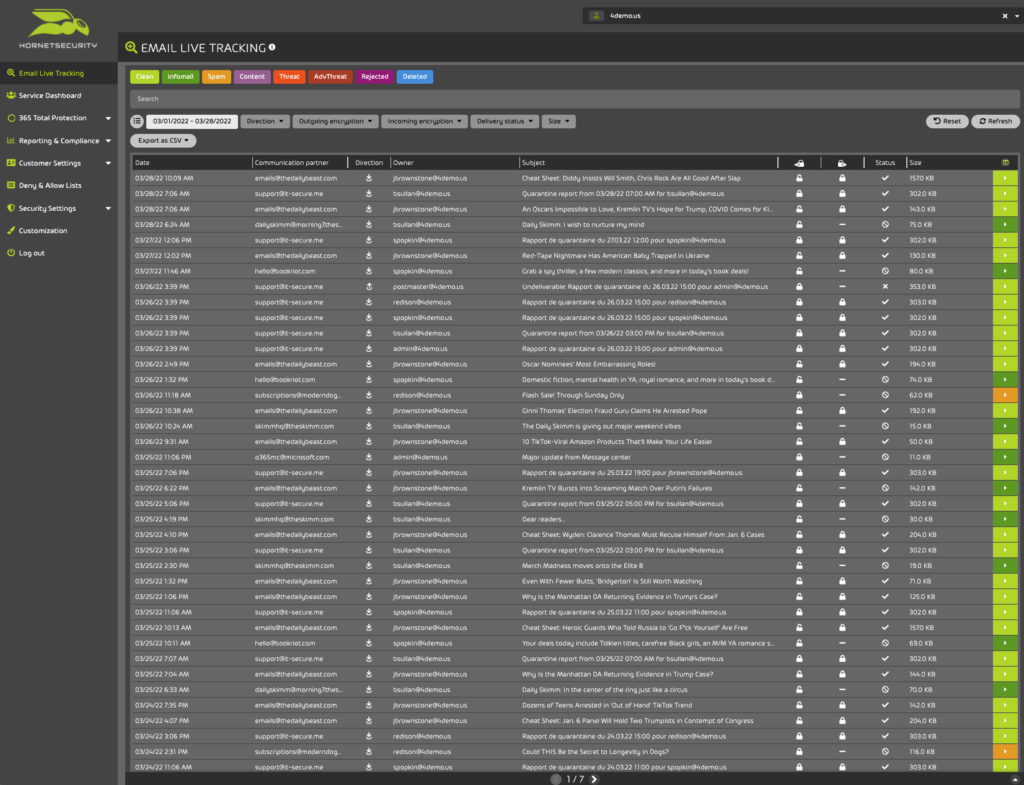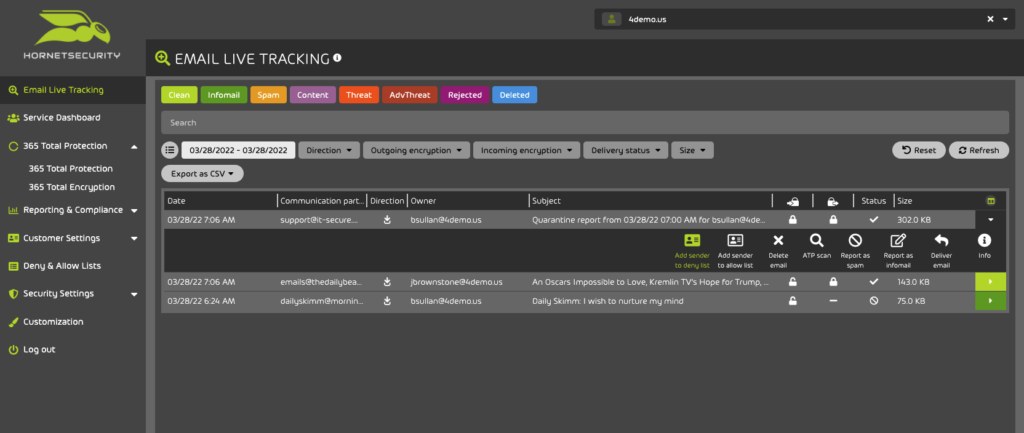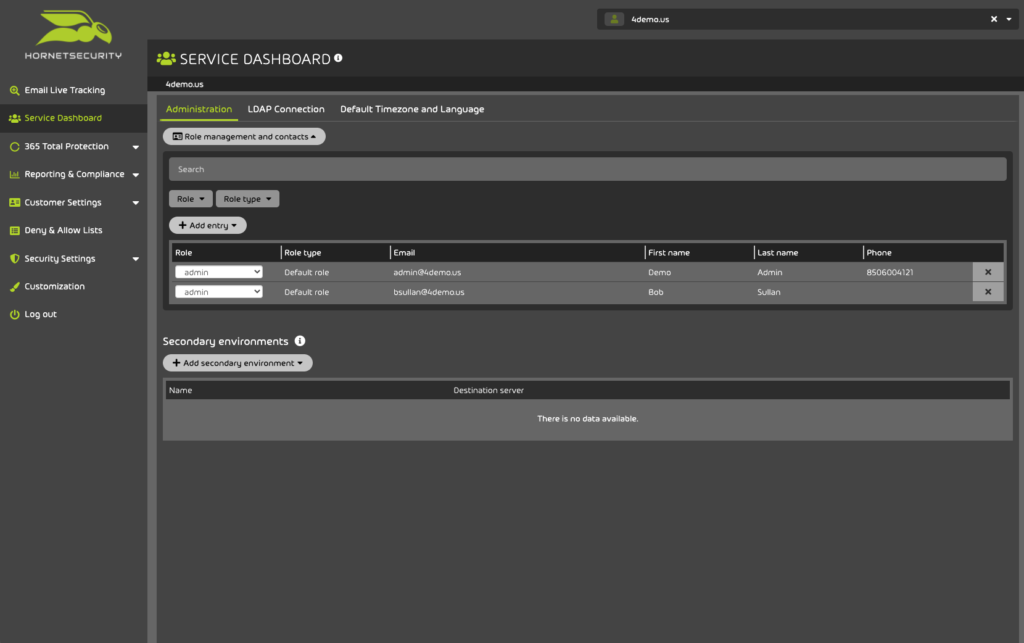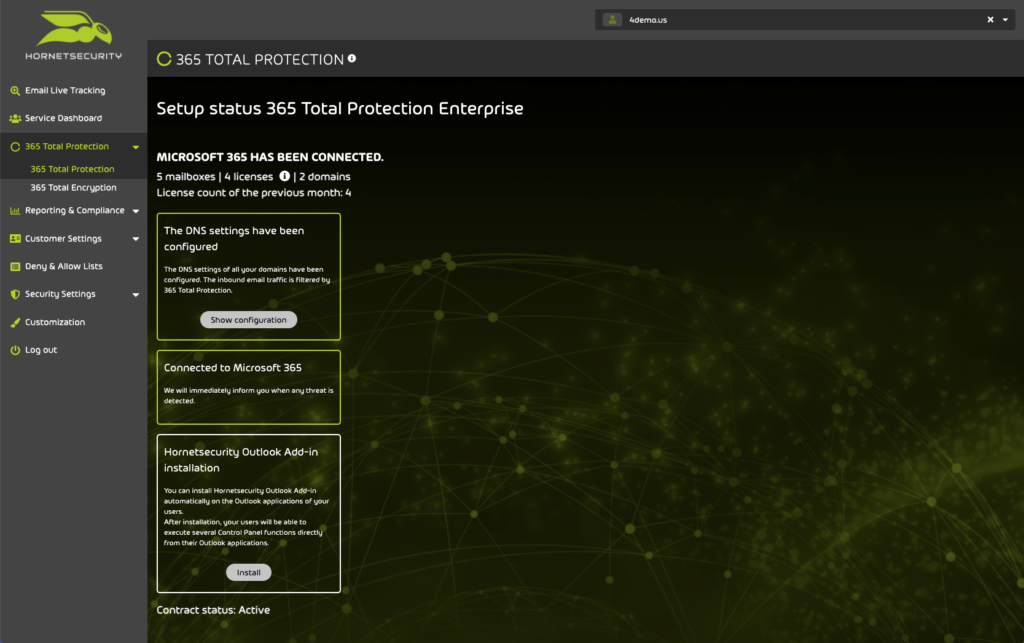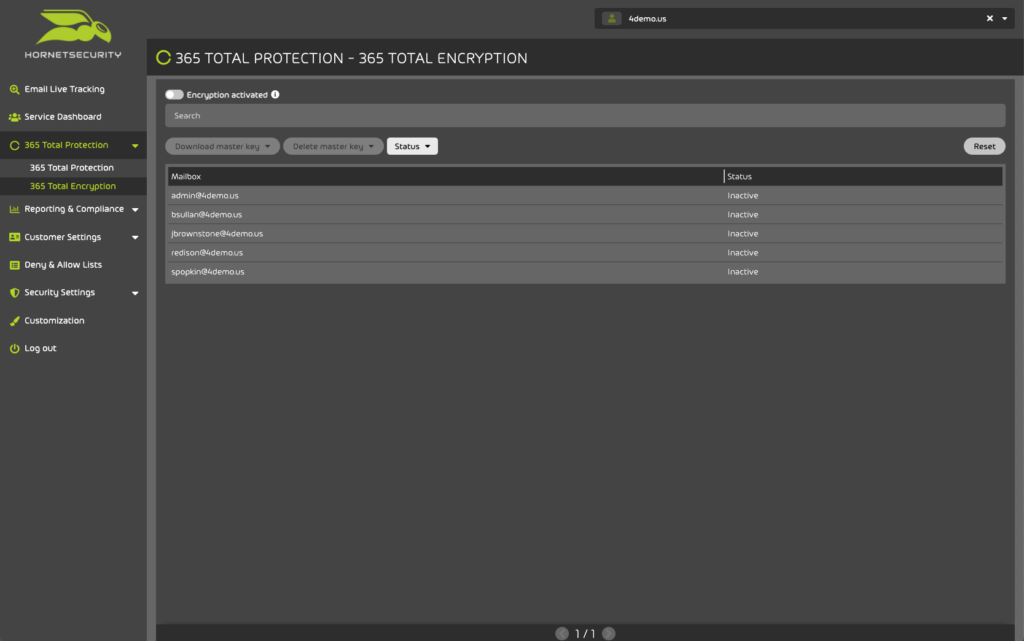 To summerize, HornetSecurity 365 Total Protection is an easy platform for Monitoring, adjusting and taking care of your Microsoft 365 solution. It is very user friendly and has a good amount of great features. Usually, setting up advanced rules and stopping threats is a tiresome affair. But, with 365 Total Protection, you are good 2 go in minutes rather than hours or days of manual setup rutines. The monitoring capabilities of the solution is very advanced and something you will appreciate, it´s almost addictive to sit and watch how attacks unfold.