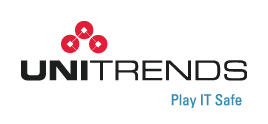 Unitrends today announced that its Recovery-943S all-in-one purpose-built backup appliance (PBBA) was named the "Best-In-Class" in DCIG's 2015-16 Hybrid Cloud Backup Appliance Buyer's Guide, earning the highest ranking of the 58 products evaluated. The company's Recovery-936S appliance was also recognized for technology excellence, receiving the elite "Recommended" ranking for its ability to protect complex enterprise IT environments. Six additional Unitrends Recovery-Series models topped the charts with "Excellent" ratings for their robust features and support for the various backup requirements of large to midsized enterprises.
 
The DCIG 2015-16 Hybrid Cloud Backup Appliance Buyer's Guide is designed to give organizations insight into the appliances that can enable them to incorporate cloud services into their backup and disaster recovery strategies. DCIG evaluated multiple products from 10 vendors, comparing their respective features in five general categories: Virtualization, Management, Software, Hardware and Support. The analysts calculated each appliance's score in these categories and determined an overall rating of Best-In-Class, Recommended, Excellent, Good and Basic.
 
"Unitrends' Recovery-943S and Recovery-936S stand out from the competition in the high-end hybrid cloud backup appliance market, delivering arguably better protection and recovery for highly virtualized environments as well as connectivity to multiple cloud providers," said Charley McMaster, senior research analyst, DCIG. "The appliances also ranked highly based on a combination of scale, flexibility, and management and monitoring features, as well as robust optimization and encryption options to and from the cloud."
 
Unitrends unveiled its third-generation Recovery-Series family of PBBAs in January of this year. The portfolio maintains a new industry standard for backup and recovery performance with tiered flash storage and makes cloud adoption much more affordable for companies of all sizes. DCIG's recognition of Unitrends' innovation extends well beyond the top two products in the Recovery-Series family to the following six models, which the analyst firm deemed "Excellent" in the buyer's guide:
 
Recovery-713S
Recovery-714S
Recovery-814S
Recovery-823S
Recovery-824S
Recovery-933S
 
"DCIG's buyer's guide underscores the tremendous innovation of our Recovery-Series product line, leading the evaluation with five of the top eight hybrid cloud backup appliances," said Kevin Weiss, Unitrends' president and chief executive officer. "Not only do our physical appliances deliver advanced backup features like tiered flash storage, but they are cloud-empowered, enabling customers to leverage a hybrid cloud model for 100 percent recovery assurance and business continuity. The DCIG rankings are evidence of our commitment and unwavering focus to deliver exceptional data protection products that organizations can rely on to keep their business up and running."
 
To access the DCIG 2015-16 Hybrid Cloud Backup Appliance Buyer's Guide, go to:https://go.unitrends.com/2015-DCIG-Backup. For more information about Unitrends Recovery-Series appliances, please visit: https://www.unitrends.com/products/physical-appliances/recovery-series.
About Unitrends
Unitrends delivers award-winning business recovery solutions for any IT environment. The company's portfolio of virtual, physical and cloud solutions provides adaptive protection for organizations globally. To address the complexities facing today's modern data center, Unitrends delivers end-to-end protection and instant recovery of all virtual and physical assets as well as automated disaster recovery testing built for virtualization. With the industry's lowest total cost of ownership, Unitrends' offerings are backed by a customer support team that consistently achieves a 98 percent satisfaction rating. Unitrends' solutions are also sold through a community of thousands of leading technology partners, service providers and resellers worldwide. Visit www.unitrends.com.
About DCIG
DCIG is a group of analysts with IT industry expertise who provide informed, insightful, third party analysis and commentary on IT hardware, software and services. DCIG independently develops and licenses access to DCIG Buyer's Guides. DCIG Buyer's Guides provide actionable intelligence through comprehensive, in-depth analysis of data center infrastructure product features. DCIG also develops sponsored content in the form of blog entries, customer validations, product reviews, special reports and executive, standard and full-length white papers. DCIG's target audiences include C-level executives, IT managers, systems and storage engineers and architects, press/media, magazine and website editors, bloggers, financial and technical analysts, and cloud service providers.