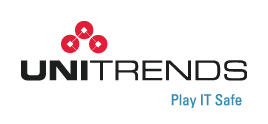 Unitrends has announced that the company has implemented a 100 per cent channel-driven go-to-market strategy. This strategic business move is immediately injecting millions of dollars into Unitrends' channel ecosystem, and enabling the company to cultivate new and existing relationships with partners around the world. 
"The impetus behind our decision to move exclusively to a channel sales model was simple: we no longer wanted to compete with our partners," said Kevin Weiss, Unitrends' president and chief executive officer. "Over the past several years, we've developed strong channel partnerships by providing resellers with lucrative sales opportunities and cutting-edge solutions that address their customers' individual backup and disaster recovery requirements. We are now solely focused on nurturing these relationships and forging new ones to build a world-class sales force comprised of brand ambassadors across multiple functional areas at partner organisations."
This announcement comes on the heels of Unitrends' recent appointment of Mike Dalton as the company's senior vice president of worldwide channels and international field operations. Dalton, who is tasked with setting the strategic direction of Unitrends' channel programme and driving its expansion, is working in concert with the executive team to roll out the company's new channel sales model.
"It is difficult to build a strategy and close long term working relationship with vendors when you compete with them on deals even if it is from time to time. Unitrends recent announcement of moving to 100% channel is an excellent step forward," said Phydos Neophytou, managing director of Caretower. "We see Unitrends as a valued partner and this commitment of routing all business through partners like us, is one we are happy to be a part of."
Coming Soon: New Channel Programme Designed by Partners for Partners
Founded in 1989, Unitrends maintained a direct sales model for 24 years before launching a formal channel programme in 2013. In Q3 2015, Unitrends will unveil a completely new channel programme, which is being custom built from the ground up based on partner survey results and input the company garnered from current partners during a series of in-depth interviews. 
The new programme is simple, lucrative, focused on training and education, and structured to give partners the power of choice over their level of engagement. It's also designed to address the unique needs of different partner personas at varying sized companies, with the goal of engaging and growing this vital community of evangelists. Complete details about Unitrends' new partner programme will be available at the time of launch. 
For more information about Unitrends' channel strategy and for updates on the company's new partner programme, please visit: www.unitrends.com/partners.