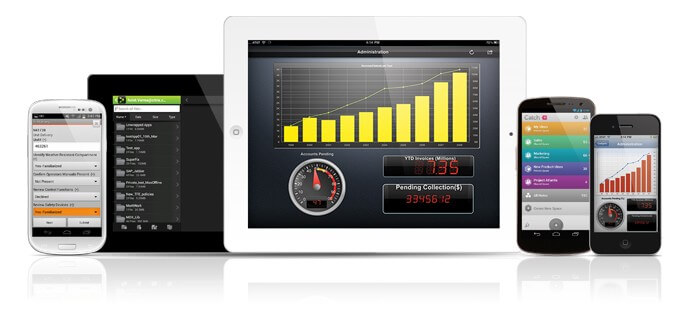 Citrix has announced that Gartner, Inc. has positioned them(Citrix) in the Leaders quadrant of the 2015 Magic Quadrant for Enterprise Mobility Management (EMM) Suites report for the fourth consecutive year. The report evaluated XenMobile enterprise mobility management (EMM) solution, the most comprehensive and flexible solution for managing apps, data and devices with a broad set of business optimized mobile apps.
According to Gartner, "leaders have the highest product revenue in the EMM market, several years of proven customer implementations, customer mind share, and extensive partnerships with channel and other technology providers. They have the most complete products in the EMM market. Leaders also demonstrate commitment to the EMM market. Their companies are aligned with the trends of the EMM market. They possess product road maps, which (if executed upon) would establish continued differentiation in the market. Leaders also demonstrate commitment to the EMM market. Overall, they have a strategy that creates a high likelihood of success in this market."
Organizations are transforming their business today by adopting XenMobile as a core component of their secure workspace delivery strategy. XenMobile delivers mobile device management (MDM), mobile application management (MAM) and business-class mobile apps all in one comprehensive solution. Unique to Citrix, Citrix ShareFile, a full featured enterprise file synchronization and sharing (EFSS) product, is also included with XenMobile enterprise edition, and noted by industry analysts as among the best in the market.
Most notably, Citrix is the only vendor in the market to be named a leader in each of the Gartner Magic Quadrants for Enterprise Mobility Management, Enterprise File Synchronization and Sharing, and Application Delivery Controllers. We feel the company's consistent innovation and strong focus on providing an integrated user experience for all apps – Windows, Web, SaaS and mobile – make Citrix an excellent fit for organizations looking to deliver mobile access to apps and data for anytime, anywhere experiences.
To view the full 2015 Gartner EMM Magic Quadrant report, please click here.