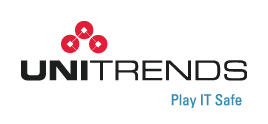 Unitrends announced that Subo Guha, Unitrends' vice president of product management and marketing, will present at the Data Center World Orlando Conference 2014, which will take place October 19-22 in Orlando, Florida. Data Center World is the premier conference for data center and facilities management professionals.
 
On Tuesday, Oct. 21, Guha will participate in a panel session titled "Data Centers and Clouds: The Perfect Storm," which will address how the cloud impacts traditional data centers, and provide perspectives on how to forecast and respond to business and IT challenges and opportunities. Session attendees will also learn about the impact of the public commodity cloud on enterprise and service provider data centers; hear best practices for infrastructure planning to support strategic business goals; and discover how hybrid and private cloud models can be deployed to meet an organization's needs.  
 
The panel will be moderated by Jack Story, AFCOM DCI board member and HP distinguished technologist. Additional panelists include Jennifer Torlone, senior director of technology and information services at Amerijet International, and Rick Smith, co-founder and vice president of INOC.


Who:

 Subo Guha, vice president of product management and marketing at Unitrends

What:

 Guha will participate in a panel session titled "Data Centers and Clouds: The Perfect Storm"

When:

 Tuesday, Oct. 21, at 4:30 p.m. ET

Where:

 Data Center World Orlando Conference, Hyatt Regency Orlando
For more information on the Data Center World Orlando Conference, go to:https://www.datacenterworld.com/fall/. To learn more about Unitrends, please visit: www.unitrends.com