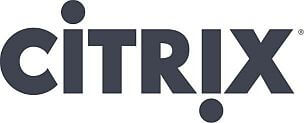 Technology expert Lee Bushen hosts Ian Jones, Ron Oglesby and a team of Unidesk experts to explain all you need to know about Unidesk App Layering and Unidesk's solution. We demonstrate a full setup of Unidesk App layering:
– Setting up the Enterprise Layer Manager
– Creating Operating System layers
– Creating app layers for inclusion in base images or for elastic assignment at login.
– User experience
– Live Interview – Ron Oglesby, Citrix
– Live Interview – Stuart Moore, Cloudhouse
Our special guest is Stuart Moore from Cloudhouse, who shows you how move to new Windows OS's like 2012R2 and 2016 and upgrade to XenApp 7.12 whilst still taking legacy applications along with you.
Unidesk accelerates Citrix XenDesktop deployments and reduces costs by solving the biggest challenge in end user computing – how to deliver and manage your Windows apps.
Deliver all apps as modular virtual disk "layers" separate from the Windows OS to Citrix desktops and session hosts.
Leave no app behind with 99.5% compatibility.
Manage Windows and apps once – no more image sprawl.
Delegate app delivery and image management to helpdesk and Tier 1 IT staff.
Plan for the cloud – extend XenDesktop and XenApp to Azure with the same management.
Application layering has emerged as the best way to separate apps from the underlying operating system, so they can be managed once and delivered from any end user computing solution to any device. Application compatibility is one of the most important criteria to getting the value out of any layering solution, and Unidesk App Layering stands apart in the industry as having vastly greater application compatibility compared to the competition.
Only Unidesk offers full-stack layering technology, which enhances compatibility by layering the entire Windows workspace as modular virtual disks, including the Windows operating system itself (OS layer), apps (app layers), and a writable persistent layer that captures all user settings, apps, and data. With its groundbreaking Unidesk 4.0 architecture, Citrix customers will be able to leverage the most scalable and feature-rich app-layering solution that simplifies the transition to the cloud, with the need to only manage a single app image across both on-premises and cloud-based deployments.