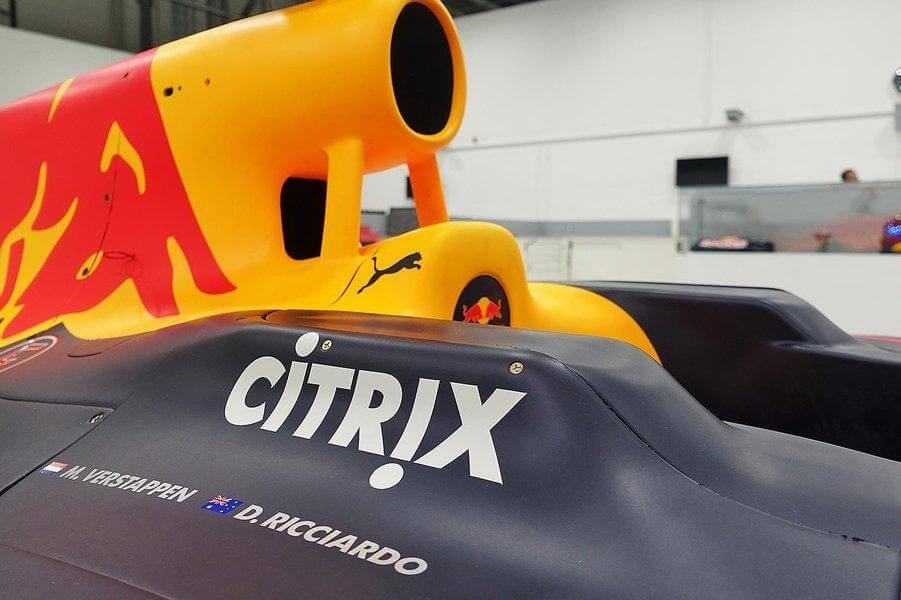 Citrix Hypervisor is an open source platform for cost-effective application, desktop, cloud, and server virtual infrastructures. Citrix Hypervisor enables organizations of any size or type to consolidate and transform compute resources into virtual workloads for today's data center requirements, while ensuring a seamless pathway for moving workloads to the cloud.
New in Citrix Hypervisor 8.0 Premium Edition:
New Citrix Hypervisor brand in product
Support for VM Disks Greater Than 2TB
Disk and Memory Snapshot for vGPU Enabled VMs
Support for Microsoft Windows Server 2019
Experimental guest UEFI boot for Windows VM
Citrix Hypervisor 8.0 is built on a new Xen platform, a new kernel and control domain (dom 0), bringing with it a wide variety of improvements and innovations from the underlying technologies.
Customer licensing for Citrix Hypervisor 8.0 remains the same as XenServer 7.6.
Citrix Hypervisor8.0 is a Current Release (CR). The Current Release model allows customers to consume new features at the earliest possible juncture. A Current Release contrasts with the Long Term Service Release (XenServer 7.1 LTSR), which guarantees stability in terms of the feature set.
Citrix Hypervisor 8.0 is available in the following editions:
Premium Edition (previously Enterprise Edition)
Standard Edition
Express Edition (previously Free Edition)
New features and improvements in Citrix Hypervisor 8.0
Citrix Hypervisor 8.0 introduces enhanced features and functionality for application, desktop, and server virtualization use cases. All Citrix Hypervisor 8.0 features are available to all licensed Citrix Virtual Apps and Desktops (formerly XenApp and XenDesktop) customers.
Platform refresh
The Citrix Hypervisor(XenServer) platform has been updated to use the following software:
Kernel version: Linux 4.19
Xen hypervisor version: 4.11
Control domain operating system version: CentOS 7.5
As part of the update to the kernel version, the amount of memory allocated to the control domain (dom0) has increased. For more information, see Memory usage.
The kernel device drivers have also been updated to newer versions. Some hardware that was supported in previous releases might not work with the newer drivers. Check the Hardware Compatibility List before upgrading to Citrix Hypervisor 8.0.
In addition, the following appliances provided with CitrixHypervisor have been updated to use CentOS 7.5 as their base operating system:
Citrix Hypervisor Conversion manager
Workload Balancing virtual appliance
Demo Linux virtual appliance
Changes to guest operating system support
The set of guest operating systems that Hypervisor supports has been updated. For more information, see Guest operating system support
Added
Citrix Hypervisor8.0 now supports the following additional guest templates:
SUSE Linux Enterprise Server 15
SUSE Linux Enterprise Desktop 15
CentOS 7.6
Oracle Linux 7.6
Red Hat Enterprise Linux 7.6
Scientific Linux 7.6
CentOS 6.10
Oracle Linux 6.10
Red Hat Enterprise Linux 6.10
Scientific Linux 6.10
Windows Server 2019
Removed
We have removed support for the following guest templates:
Debian 6 Squeeze
Ubuntu 12.04
Asianux Server 4.2, 4.4, and 4.5
NeoKylin Linux Security OS 5
Linx Linux 6
Linx Linux 8
GreatTurbo Enterprise Server 12
Yinhe Kylin 4
Legacy Windows
Changes to processor support
The following processors are now supported in Citrix Hypervisor8.0:
Xeon 82xx/62xx/52xx/42xx/32xx CascadeLake-SP
The following legacy processors are no longer supported in Citrix Hypervisor 8.0:
Opteron 13xx Budapest
Opteron 23xx/83xx Barcelona
Opteron 23xx/83xx Shanghai
Opteron 24xx/84xx Istanbul
Opteron 41xx Lisbon
Opteron 61xx Magny Cours
Xeon 53xx Clovertown
Xeon 54xx Harpertown
Xeon 55xx Nehalem
Xeon 56xx Westmere-EP
Xeon 65xx/75xx Nehalem-EX
Xeon 73xx Tigerton
Xeon 74xx Dunnington
For more information, see the Hardware Compatibility List.
Create VDIs greater than 2 TiB (Premium Edition)
You can now create virtual disk images larger than 2 TiB on GFS2 SRs.
Support for disk and memory snapshots for vGPU-enabled VMs (Premium Edition)
When a disk and memory snapshot of a vGPU-enabled VM is taken the state of the VM includes the vGPU state. This vGPU state is restored when the VM is resumed from the snapshot.
Web-based help for XenCenter and Citrix Hypervisor Conversion Manager
Documentation for XenCenter and Citrix Hypervisor Conversion Manager is now available online at the Citrix Product Documentation website.
This online documentation replaces the in-product help. Now, when you press F1 in the UI or choose to access contextual help, the relevant article opens in your default browser. These articles are also available as a PDF for offline viewing. Use the View PDF button to download the PDF.
These web-based articles offer you the most accurate and up-to-date content.
Experimental features
Citrix Hypervisor8.0 includes the following experimental feature:
For more information, see Experimental features.