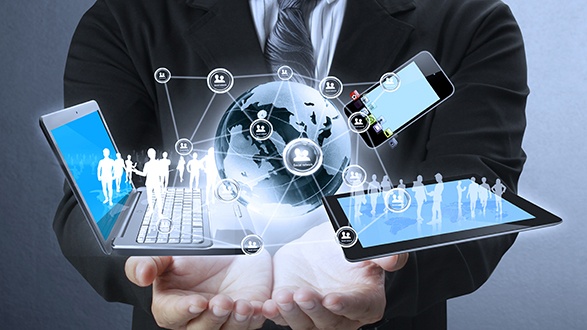 Citrix has announced a limited technology preview of virtualized Linux apps and desktops that integrates with XenApp and XenDesktop and extends the FlexCast Management Architecture (FMA) to enable additional use cases in industries such as automotive, manufacturing, oil and gas and financial services. When used with Citrix HDX, the company's market-leading user experience technology, customers will get unmatched performance and bandwidth efficiency for people accessing Linux desktops from any device, over any network. In the future, the HDX technology for hosted Linux apps will continue to evolve to enable even the most demanding GPU-based graphics applications. People interested in participating in the Citrix Linux Virtual Delivery Agent (VDA) Tech Preview to test and provide feedback on this project may submit an application at https://now.citrix.com/LinuxPreview.
With this new Linux support, customers can simply deploy the Citrix VDA on each server or desktop hosted in the data center. Administrators can use a single configuration and monitoring console for their Linux apps and their Windows apps to have a single view to deliver virtual apps to people such as engineers, designers, scientists and developers.
Many of the requirements around Linux applications relate to mission-critical research and development work that includes chip design, high-performance computing projects, and numerical computation done in financial and scientific modeling, big data analysis, and engineering tools. In addition, Citrix customers are asking for virtual desktop support for specialized 3D applications built exclusively for Linux, particularly in the oil and gas industry, manufacturing, and digital media and entertainment industries. These customers need to offer secure, global access to employees using a wide variety of mobile and desktop devices, while maintaining centralized control of business-critical intellectual property.
Availability
Citrix is currently taking applications to participate in the Linux VDA Tech Preview athttps://now.citrix.com/LinuxPreview. The Tech Preview program offers a unique look into the development and innovation process at Citrix, and does not in any way represent a commitment to release, support or productize this technology.
Andrew Cresci, General Manager, GRID, at NVIDIA told us that "For customers spanning manufacturing simulation to energy exploration to media and entertainment, there is no substitute for a Linux desktop environment for their 3D modeling and high-performance graphics. We look forward to working with Citrix to deliver an HDX solution to support these critical applications on our GPUs."
Rakesh Narasimhan, Group VP & GM, Desktops and Apps, Citrix says that : "Citrix has a long history of listening to customers and developing specific products to meet their needs. Our engineering teams have made tremendous progress in creating a Linux VDA to meet the strategic needs of our customers in these critical industries."