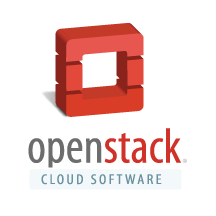 Citrix has announced that it has become a Corporate Sponsor of the OpenStack Foundation.  By joining the foundation's community of contributors, Citrix demonstrates its continued commitment towards driving interoperability among standards-based cloud platforms and meeting the increasing demand for choice and flexibility in private, public and hybrid cloud solutions. NetScaler™ and XenServer™ solutions from Citrix are used as core infrastructure for some of the largest cloud infrastructure providers in the world, and this announcement brings the power of these products to customers choosing to build their clouds on OpenStack.
As a leading provider of applications, mobility, networking and cloud services, Citrix has a long history in helping to define standards across the industry and accelerate broad adoption of open source cloud projects. In the early days of the OpenStack project, Citrix actively contributed to the OpenStack codebase and community. As a Corporate Sponsor, Citrix will engage in a broad set of technology and architecture activities and will integrate Citrix cloud infrastructure and networking solutions with leading OpenStack distributions.
Citrix continues to support other industry standardization and open-source initiatives including the Apache Software Foundation and Linux Foundation and will continue to invest in cloud infrastructure platforms including Apache CloudStack and CloudPlatform.
The OpenStack Foundation serves more than 22,000 individual members from 155 countries around the world and supports developers, users and the entire ecosystem by providing a set of shared resources to grow the footprint of public and private clouds. Citrix is joined in today's announcement by a number of technology partners and vendors who share a common goal of collaboration, innovation and standardization under a proven framework and foundation.