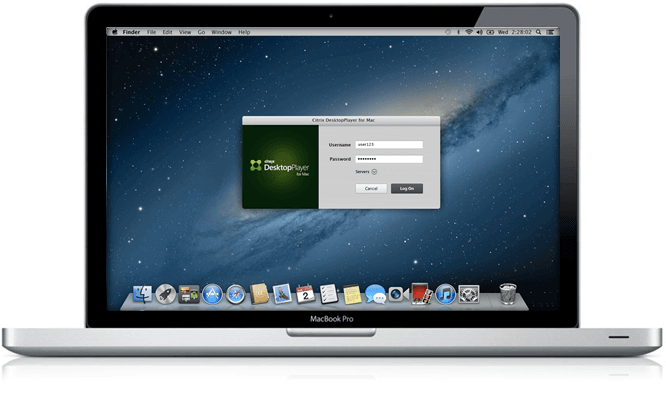 Citrix DesktopPlayer extends the benefits of XenDesktop to Windows laptop and MacBook devices, enabling people to work on their Windows virtual desktops whether they are online, offline, or experiencing a slow or intermittent network connection. End users gain freedom while IT gains security and control by centrally managing Windows virtual desktops deployed to corporate and BYO Windows laptops and MacBook devices.
This release provides:
Encryption of the virtual machines' hard disks while stored in host.

Over-The-Air client upgrades via Synchronizer.

Support for USB 3.0 devices in USB 3.0 ports
DesktopPlayer for Windows allow you to remotely manage virtual machines deployed to mobile and office users. Because of the large number of configurations that these endpoints may experience, it is important that you read these notes carefully to understand the requirements and limitations for a successful deployment.
Learn more and download here ( requires a valid mycitrix.com account with valid SA)