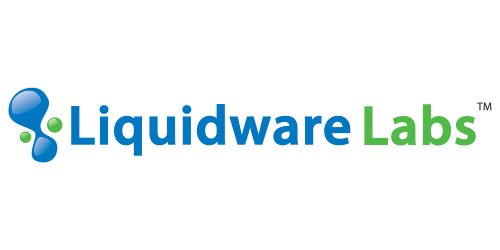 Liquidware Labs has announced Stratusphere UX 5.8.5 with a number of new features and enhancements, including Advanced Search, full support for Nutanix architecture and enhanced support for Windows 10 and RedHat CentOS version 7.
With this release of Stratusphere UX 5.8.5, Liquidware Labs is lowering the barrier of entry for challenging tasks, such as diagnostics. "The use case for diagnosing user experience challenges is quite different than monitoring user performance," says Mark Bowker, Senior Analyst at the Enterprise Strategy Group. "The user-centric visibility provided by Stratusphere UX enables Liquidware Labs to stand out amongst other infrastructure and performance monitoring solutions."
Stratusphere UX is the only complete solution that provides a user-centric view of all users, all machines and all applications – all of the time. Combining world-class diagnostics capabilities with user experience monitoring, Stratusphere UX has been built from the ground up to provide a trendable metric of user experience – regardless of virtualisation platform or Windows delivery approach.
"Stratusphere UX continues to lead in the market, delivering the information necessary to ensure the needs of users are being met," said David Bieneman, CEO, Liquidware Labs. "Stratusphere's ability to define a user experience metric for success is what sets it apart. It is not only a direct measure of user satisfaction and productivity, it supports all key IT desktop-management functions, such as assessment, onboarding, platform scaling, validation, monitoring, diagnostics, health checks and architecture optimisation. It is one of the core reasons our customers have come to depend on Stratusphere UX."
The following updates and feature enhancements included in version 5.8.5 of Stratusphere UX are:
Advanced Search
The new Advanced Mode Search capability provides an easy-to-use front end for the Stratusphere UX advanced Mode Inspectors. With simple Google-like simplicity, Advanced Mode Search provides a strong use case for help desks and other first-tier administrative uses. Most of all, the capability greatly extends and offers a better administrative experience, especially for those who are less experienced or new to troubleshooting advanced platforms like VDI, RDSH and other server-based desktop workloads.
Enhanced ICA/HDX Citrix Visibility
For customers looking for greater detail and visibility to support Citrix XenApp and XenDesktop workloads, Stratusphere UX now offers visibility enhancements to the Citrix display protocol. With this release, the solution will now peer deeper into the ICA/HDX channel metrics to support enhanced Citrix Receiver detail. Specific metrics around video and audio, as well as enhanced detail on USB-connected devices, session and client data and network information will be bolstered. Related, Stratusphere UX will include new built-in display protocol reporting, further assisting with platform management and operation activities.
Nutanix and More
For those customers considering Nutanix, Stratusphere UX now fully supports the architecture. Stratusphere virtual appliances are fully supported on the Nutanix Acropolis hypervisor. And Nutanix Prism is now a third-party connector to Stratusphere UX. All relevant host, storage and network infrastructure details will be imported and time correlated with Stratusphere in-guest metrics and information.
In addition to Nutanix support, this release of Stratusphere also includes enhancements to support Windows 10 workspaces and Red Hat (CentOS) version 7. The Stratusphere Connector ID Key will now offer a trace route function that will provide number of hops, latency per hop, DNS and other IP details to facilitate the diagnosis of end point performance issues. This release will also include greater visibility into Internet Explorer browser sessions. Specifically, the Browser Inspector tab will offer CPU, memory, disk, GPU and other process consumption details by domain and host – this is an important consideration when looking at SaaS-based application performance and how it can affect user experience.