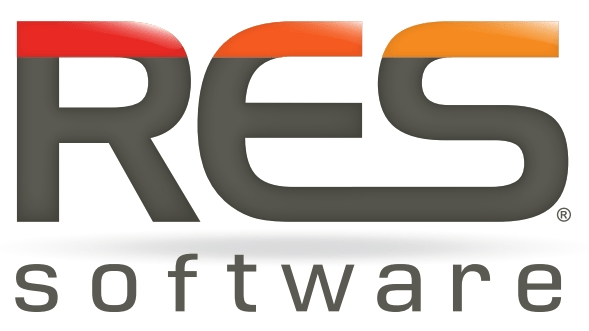 RES Software recently announced a surge in sales momentum for the newly launched RES IT Store and the addition of new leadership to its European team. RES Software has seen a notable year thus far in enterprise sales, with the newly launched RES IT Store making up more than one-third of all new license bookings and quickly surpassing the six figure threshold for license revenue since the product's launch in February. This success has spurred the strategic hires of new sales directors in Denmark and Benelux, in addition to the opening of a new regional office in the Nordics to support the 22 percent year-over-year growth across EMEA.
"The executive leadership team at RES Software is very pleased with the sales traction our talented team has made so far this year," said Marc Zinnemers, Chief Operating Officer for RES Software. "Our strong sales numbers and continued year-over-year growth is evidence that we are providing the right solutions for our enterprise customers, especially with the recent release of our RES IT Store. With an increasingly proven new product offering we are well poised for success and look forward to further serving our existing and future customers."
The RES IT Store is currently being deployed across a variety of organizations, including significant new customers in the healthcare and telecommunications industries. RES IT Store early adopters are widely spread geographically, with key customers in the US, UK, Benelux and France, including Martin Luther King, Jr. Community Hospital in Los Angeles, East Lancashire Hospitals in the UK, healthcare and home care providers Espria, and telecommunications provider SITA. 
Additionally, the company has welcomed new technology veterans to its regional leadership team. In the Nordic Region, RES Software has opened operations in Copenhagen, Denmark, led by new Regional Sales Director, Michael Gottsche. Michael brings more than 20 years of sales leadership and IT industry experience to the company. Previously, Michael worked at Good Technology, and he has held sales roles with companies such as Intel (McAfee), Symantec and VERITAS Software.
"What makes RES Software unique is that our products are able to improve security, efficiency and IT service delivery for so many different industries. I found that very attractive when I joined the company," said Michael. "I'm delighted to be a part of such a passionate, driven sales team, and I look forward to working together to achieve new record-breaking numbers by the end of 2014."
RES Software's Benelux team has also been strengthened by the appointment of Frank Huiskes to Sales Director for the Benelux and DACH regions. Frank is responsible for the company's growing network of partners in addition to direct sales channels. He comes to RES Software after nearly 30 years in the technology industry, including nine years in senior technical and commercial management roles at the leading technology services firm, Capgemini.
"For years I've admired the growth and reputation at RES Software, and its approach to offering customers integrated, full-service solutions to achieve IT as a service," said Frank. "I believe my background in technology solutions will benefit RES Software throughout EMEA, and I'm ready to help propel our office to even greater growth by the end of the year."