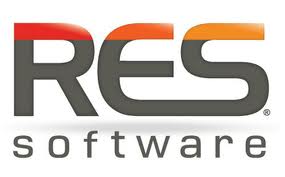 RES Software is announcing a new product suite that introduces new capabilities to unify the way the workforce, the business and IT use technology to deliver more value to their customers and competitive advantage to their businesses. RES, the leader in digital workspace technology, is launching its enhanced product suite, RES ONE, to mark these new advances in technology and strategy.
RES ONE for the Workforce
"Mobile first" is both the leading edge and the greatest gap between IT and the business. IT is challenged to design and deliver apps with the needs of mobile users uppermost in mind, but often remains shackled to legacy technologies that were designed for security and scalability, rather than user friendliness – let alone for a generation of agile, digital workers.
RES ONE, which helps IT easily manage and automate disparate technologies, was designed with a "mobile first" focus, including new mobile applications that enable the workforce to request apps and services easily from their mobile devices. Native to iOS and Android clients, the RES ONE mobile app is built for touch and streamlined efficiency. And managers can easily approve employee requests from mobile devices. With these new, enhanced mobility features RES delivers on the promise of enabling an "anywhere, any device" workforce.
"RES Software has allowed us to scale and meet the unique demands and high security needs of our oil and gas sector by enabling us to deliver secure and optimized workspaces for thousands of employees across multiple sites, while meeting compliance standards more easily," said Lars Rune Nygård, Product Manager for Cegal, a global IT services and geoscience solution provider. "RES ONE gives us confidence that we can quickly provide employees with access to their IT services with a great user experience in a protected environment."
RES ONE for the Business
The top demands that organizations have from IT are to align with rapidly-shifting business objectives, and to provide technology solutions that can adapt quickly to changing market dynamics and employee needs. RES ONE brings this agility to the business, allow for business processes to quickly and easily be automated and adjusted based on evolving practices.
RES ONE introduces a new management portal that streamlines the way IT configures the automated delivery of applications and services to the business. A new visual workflow editor allows rapid automation of manual tasks to free IT's time, while helping the business standardize around key processes. Additionally all activity is tracked. This creates traceability for business processes and provides intelligence about who is accessing what applications, as well as a complete change history.
"We started this enhancement initiative with real-world experiences," said Bob Janssen, Founder and Chief Technology Officer of RES. "Our customers are seeking new ways to enable their agile and mobile workforces. RES ONE empowers IT to automate and manage a truly digital workspace for workers through proactive, automated delivery, together with self-service access to apps and services. RES ONE is uniquely positioned to deliver the technology and security needs required by IT, but with the agility and mobility required by the business and workforce."
RES ONE for IT
RES ONE helps IT deliver on its promise to the "always on" business and workforce, enabling access to the services and technologies workers need to be productive from any location, with any device, or at any time – all while securing the organization by reducing the risk of data breaches and cyber attacks.
Advanced file-hash based application security (whitelisting) is included within RES ONE. And RES ONE helps IT maximize the potential of existing investments by offering automation packs to accelerate routine tasks in technology solutions such as Mobile Device Management (MDM), IT Service Management (ITSM), PC Lifecycle Management and virtualization solutions.
"Enterprise IT is often in a balancing act – looking for technologies to help them more efficiently manage their IT offerings, while also introducing innovation that contributes to the success of the business," said Mark Bowker, Senior Analyst at Enterprise Strategy Group. "This requires a mix of solutions that can help IT improve operations while also delivering new strategic services in a way that is secure and adaptable to diverse work styles. RES ONE can help enterprises meet these competing priorities and deliver an optimized digital workspace for employees."
Significant highlights for RES ONE Suite 2015
RES ONE Service Store, an enhanced version of RES IT Store, now has greatly enhanced mobility and flexibility
Mobile apps for iOS and Android that improve the mobile experience, expediting workflows and approvals for mobile workers
A new web-based management portal for configuring subscription services that enable the context-aware delivery and return of IT services throughout each worker's lifecycle
Intuitive Workflow editor to easily and more effectively model business processes and help IT configure its services in ways that are more readily adaptable to business needs
Dashboards that give IT administrators quick visibility into who and how RES ONE Service Store is being used
RES ONE Workspace, an enhanced version of RES Workspace Manager, now has more advanced security capabilities and offers easier migration to Microsoft Office 365
Enhanced workspace security and protection from malicious threats through advanced file hash-based application security and web filtering
Auto-discovery tool to assist in Microsoft Office 365 and Microsoft Exchange email migration for faster deployments
RES ONE Automation, an enhanced version of RES Automation Manager, now offers greater change controls and new automation packs

Version control around automated tasks are improved for increased traceability and change control

New add-ons for IBM Maximo, IBM BigFix, BMC Remedy, ServiceNow, IBM SoftLayer and IBM Fiberlink automating common tasks, extending the value of existing solutions
The RES ONE Suite and the RES ONE family of products become available in August. RES will offer upgrades to the new RES ONE Suite to its customers with active solution assurance agreements as of the date of general availability release.