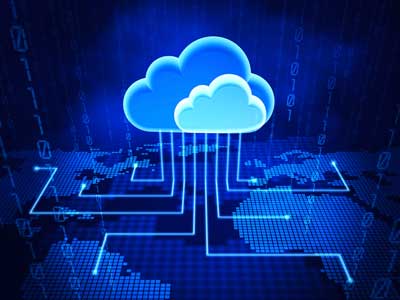 As part of the alliance, SAP will bring many of its enterprise business software to Azure, Microsoft's cloud computing platform. Microsoft and SAP's long-standing partnership is being strengthened with the pending certification of SAP's ERP (enterprise resource planning) and other software for deployment on the Azure cloud infrastructure service. By the end of the second quarter, SAP's Business Suite, Business All-in-One, mobile platform, Adaptive Server Enterprise database, and the developer version of the Hana in-memory computing platform will be certified for Azure, the companies said.
SAP's Cloud Appliance Library will make it possible to launch preconfigured SAP software packages to Azure within just a few minutes, they added. If the problem's source can't be immediately targeted, SAP and Microsoft would work together to resolve it, he added.
Under the agreement, Microsoft will support customers if a problem crops up at the infrastucture level, while SAP would take over if the issue involves an application error, said Kevin Ichhpurani, senior vice president, head of business development and strategic ecosystem at SAP.
SAP and Microsoft are expanding their partnership in the areas of cloud computing, mobile and data interoperability. But SAP's arrangement with Microsoft only goes so far, given it doesn't currently include Business One, which competes with some members of Microsoft's Dynamics ERP family, as well as the enterprise edition of Hana.
The moves, announced May 19, are an extension of a partnership that has been going on for two decades. It also seems like SAP and Microsoft have been touching upon some of the key drivers in the evolving technology landscape.
"For our customers, SAP and Microsoft are among the top strategic vendors relied upon to drive their business' success," Steve Lucas, president of platform solutions at SAP, said in a statement. "We are proud of how we listened to our customers and together developed—and will continue to develop—innovative new programs focused on the cloud, mobility, analytics and interoperability that we expect will provide unparalleled value for our customers."
With the expanded partnership, SAP will bring a range of enterprise software—including SAP Business Suite, Business All-In-One solutions, Mobile Platform, Adaptive Server Enterprise (SAP ASE), and the developer edition of the SAP HANA platform—onto Microsoft's Azure cloud environment. In addition, SAP developers and customers will be able to quickly deploy preconfigured SAP solutions directly into Azure via SAP's Cloud Appliance Library technology.
"Our expanded partnership with SAP demonstrates our continued commitment to deliver the applications and services our customers need—in their private clouds, service provider clouds, Microsoft Azure and Microsoft Office," Scott Guthrie, executive vice president of Microsoft's Cloud and Enterprise business, said in a statement.
n addition, the two vendors also will jointly develop and market SAP mobile apps for Windows and Windows Phone 8.1. Customers will be able to manage and secure the apps via SAP's Mobile Secure offerings or Window's Intune solution.
More details about the partnership announcement are expected to be released at SAP's Sapphire conference in June.