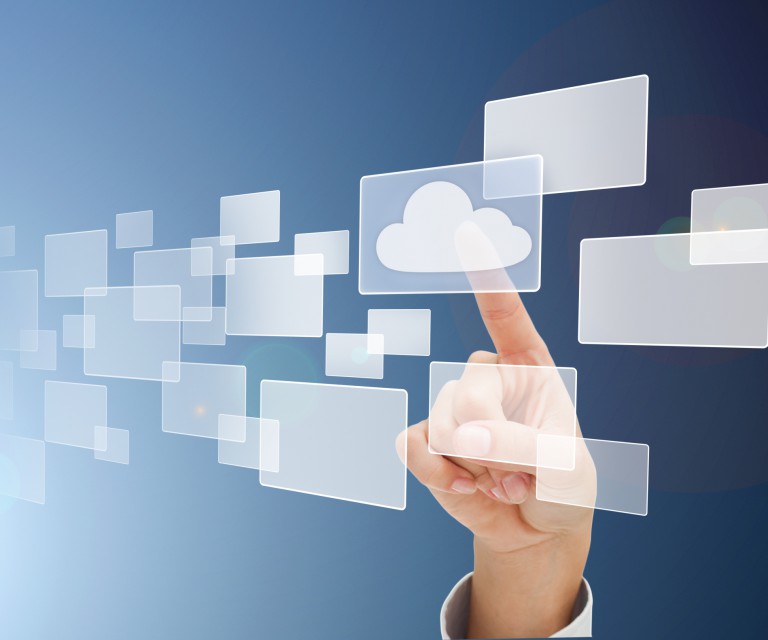 Citrix has announced a new chapter in its strategic relationship with Cisco. Citrix NetScaler will soon work in sync with Cisco Application Centric Infrastructure (ACI), a holistic architecture with centralized automation and policy-driven application profiles, giving customers business agility through unprecedented control of their networks in a unique application-centric perspective. Leveraging the sameCitrix Triscale technology that powers the world's largest clouds, Citrix NetScaler and Cisco ACI help cloud administrators to more uniformly control Layer 4-7 network services while maintaining the benefits of an elastic and automated cloud network architecture.
Sunil Potti, VP and GM of the NetScaler Product Group stated that "Citrix has always believed in a top-down application-driven approach to network services. Our collaboration with Cisco enables us to seamlessly integrate NetScaler services into datacenters built using Cisco's Application Centric Infrastructure. As a result, we can offer customers unified application control while preserving the elasticity and automation of a true cloud network architecture."
In today's fast paced world of mobility and cloud, an application-centric approach becomes more critical than ever to achieving IT agility.  Businesses depend on faster application roll outs and changes. Cisco's ACI provides an application-driven datacenter, creating an end-to-end solution that quickly responds to an application's changing needs through both the servers and all of the network infrastructure and services connecting it.  A critical element of this approach is to keep application policies such as load balancing, security, availability, and performance close to the applications. As a result of ongoing deep integration of Citrix NetScaler with Cisco ACI, customers will be able to insert NetScaler into the ACI fabric to deliver unified Layer 2-7 policy control, service chaining and automated deployment.  Citrix builds on the unique integrations with Cisco Nexus to scale to the next generation ACI solution, offering compelling investment protection for current and future architectures.  This integration also supports the Cisco and Citrix announcement that they are bringing their industry-leading technologies together in a tested and validated enterprise mobility infrastructure solution.
Soni Jiandani, SVP og Cisco says that "ACI offers an agile, scalable and secure multi-tenant networking infrastructure in the datacenter for application mobility, ubiquity and visibility while preserving the current investments. The broad partner ecosystem for ACI extends our open and programmable policy model to all infrastructure in the data center, offering application rapid deployment and visibility across the stack. The technology integration between Cisco ACI and Citrix NetScaler provides a central point of control with automated service life cycle for L4-L7 services, thus reducing the complexity of managing multiple control points."
Highlights
The offering improves the datacenter operations and application deployment specifically by featuring:
A central point of network control with NetScaler service policy coordination and automation: The open API framework automates network and service provisioning on Citrix NetScaler appliances, providing end-to-end telemetry and visibility of service-aware applications and tenants.
A scalable and elastic architecture for physical and virtual NetScaler appliances:  Cisco ACI defines a policy-based service insertion mechanism for both physical and virtual NetScaler appliances, providing full life cycle service management based on workload instantiation and decommission.  Cisco ACI treats services as an integral part of an application and any NetScaler service required is instantiated on the infrastructure from the APIC in the form of a service graph. Service graphs, are defined as logical functions and simplify complicated service

topologies, enabling the modeling of rich service functionalities.

Investment Protection of existing NetScaler operational models:  Cisco ACI and automation framework are compatible with existing NetScaler implementations, preserving existing service operational models and leveraging standard protocols.
An open ecosystem for service integration: Citrix and Cisco along with Microsoft, IBM, and SunGard Availability Services are continuing to jointly drive the Internet Engineering Task Force standard body to define the Network Service Header protocol, with the promise of enabling an agile and elastic service delivery, capable of supporting the movement of service functions and application workloads.
Availability
The Citrix NetScaler and Cisco ACI Integrations are available in Summer 2014.  Citrix NetScaler is available from both Cisco and Citrix.