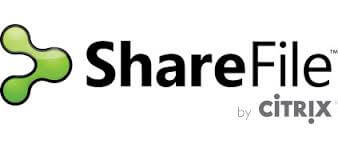 Citrix has announced the release of the ShareFile Web Application v.17.1 has been completed! The following features and improvements will be rolled out incrementally between now and February 10th.
New Features
Change Master Administrator in the Web App
To ensure secure and simple account ownership changes, Master Admin users can now see and change the master admin of the account through the WebApp. While all admins can see who the Master Admin is, only the Master Admin can change the account owner. To change the Account Owner, navigate to Admin Settings > Admin Overview.
Currently, the new account owner will not be notified via email. Automatic email notifications for this feature are currently in development!
Favorite Files
Users can now favorite individual files, as well as folders. The star-shaped Favorite icon has replaced the preview (magnifying glass) icon. Customers wishing to preview files can still click the name of the file to preview it in the content viewer. Favorite Files will be added to the Favorites section of your account.
Update to Request a File: Get a Link Menus
The Get a Link process for Request a File has been updated to make getting a link easier for our users. Previously, customers could generate a link before choosing an upload destination or adjusting link settings, leading to customer confusion or invalid links.
Before:

After:

Improvements to Account-Wide and User Sorting and Language Settings
Information on sorting settings for folder options have been updated to be more clear. If a sort order has not been specified by the user, the sort order will be the account-wide default. User preferences will always override the account-wide sorting setting. The Sort settings have been updated in both the Admin and Folder Options UI.
Improvements to PDF Viewing
To address performance issues encountered by our users, we are making improvements to how PDF files are rendered within the ShareFile web application. We will be rolling out PDF viewing improvements incrementally over the course of the next few weeks.
Bug Fixes
The following problems have been fixed:
Users were able to access Distribution Groups without the appropriate permission required to view
For users on certain browsers, pasting an address from the clipboard using the right-click function during user creation resulted in undesired modifications to other text fields.
Momentary delays during user deletion
Fixed an issue that caused the Plan Change menu to appear blank.
In the custom branding email options menu, the Overview section has been renamed to Header.
Left-side navigation menu was not displaying properly when viewing certain sections of the account.
Fixed an issue where new users added to a folder were sent welcome emails, even when the creator chose not to send them during user creation.
The "Sort By:" setting in Admin Settings was not being enforced properly.
Fixed an issue that caused search results generated from the Help page to yield 0 results.
Folders that were part of a template could not be edited or removed from the template in certain situations.
Date formatting on user-generated CSV reports were displaying time and date incorrectly
For Enterprise Customers:
Users received a ShareFile password configuration prompt when signing into ShareFile in a SAML activation flow.
Users should not be able to select Zero Knowledge zone folders when copying or moving files between Zones.