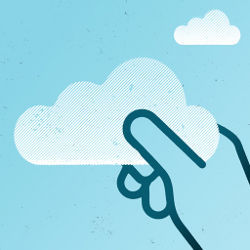 Symantec has stated and announced yesterday, that they have plans to close down its Backup Exec.cloud service. The reason behind the closure seems to be it's lack of mobile and content-sharing features and that it wouldn't be the right platform for delivering them.
Backup Exec.cloud is a pure cloud-based offering designed to make it easy for small businesses and remote branch offices to back up their data. The solution is a little under 2 year old service, launched back in February 2012.
According to Symantec's FAQ: "Customers want features such as synch & share and mobile access. Backup Exec.cloud was not designed with these features in mind" and "As a result, Symantec has decided to discontinue Backup Exec.cloud in order to focus on more feature-rich and productive cloud-based applications which include this type of functionality."
Symantec offers a wide range of other data protection products, including on-premise and hybrid backup and recovery, as well as Norton Zone for file synchronization and sharing and mobile antivirus. It will continue to invest in backup and recovery products, including its on-premise Backup Exec product and its NetBackup software, and will expand the functionality of Norton Zone, Symantec stated.
The service and support for it will cease on Jan. 6, 2015. Existing customers will be able to keep using Backup Exec.cloud until the end of their annual subscriptions. For customers with multiyear subscriptions that go beyond that date, Symantec will provide information about refunds at a later date, according to the FAQ. Users are entitled to Backup Exec on-premises backup software for 35 percent off list price, Symantec said. 
As for the current users of the service, they will have to migrate their own data to any alternative service. "We are here to help you navigate this process, but we are not able to provide any data migration services as part of this announcement," Symantec said in the FAQ.
According to Symantec existing customers' data in the cloud will be deleted after their subscriptions expire. However, customers shouldn't have to download all the data after expiration because it will already exist on their own PCs and servers. The service is a near-term backup that normally maintains data for just 90 days.
{loadposition content_starwind600}