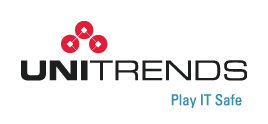 Unitrends today announced that it has been named to the inaugural CRN Cloud Partner Program Guide, a list of the leading technology vendors with cloud-related partner programs designed to benefit members of the indirect IT channel and their cloud initiatives. The guide offers solution providers a valuable resource for locating and exploring the IT industry's top cloud technologies, programs and offerings.
Unitrends Cloud and Disaster Recovery as a Service (DRaaS) offerings afford managed services providers (MSPs) and resellers multiple options for delivering disaster recovery in the cloud. Channel partners can either elect to utilize Unitrends as a service provider for backup and recovery, employ Unitrends' technology to enable off-premise cloud solutions and build customer private clouds, or incorporate its offerings into both off-premise and private cloud solutions.  
The company's No Limits Cloud™ service replicates an organization's entire on-premise Recovery-Series physical backup and recovery appliance for one low price. Unitrends DRaaS enables organizations to perform on-site backups with instant recovery of physical and virtual environments and then continuously replicate their data, systems and applications to the cloud. In the event of a disaster or catastrophic failure, live virtual machines and physical systems are instantly spun up within the same cloud for complete recovery of entire IT infrastructures.  
"Our channel partners recognize the crucial role the cloud plays in disaster recovery," said Mike Coney, president and CEO of Unitrends. "MSPs and resellers are turning to Unitrends because our solutions go beyond data to protect applications, systems and infrastructures. We are the only vendor that is 100 percent focused on recovery and equipped to provide customers with recovery assurance. Our subscription pricing, flexible deployment models and high-margin offerings help channel partners drive revenue growth while meeting the individual cloud-based recovery needs of each customer."
"Cloud computing is a game-changing technology, and it's imperative that the IT channel be able to quickly identify those organizations most deeply committed to helping solution providers grow their cloud-related revenue," said Robert Faletra, CEO of The Channel Company and publisher of CRN. "Each cloud provider and vendor noted by the CRN editors has been chosen based on its robust cloud partner program, as well as the unique and enthusiastic ways in which it has embraced the channel as a go-to-market strategy."