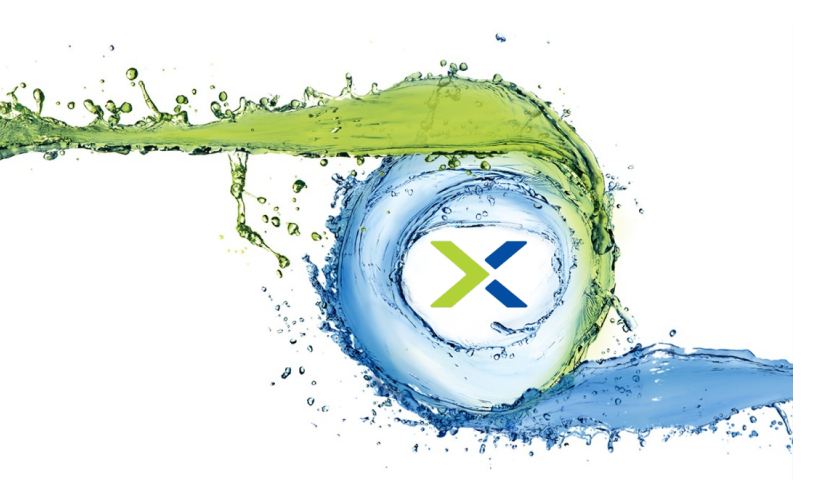 Nutanix, the web-scale converged infrastructure company, announced two industry-first additions to its Virtual Computing Platform, taking aim at the most demanding applications and critical infrastructure requirements in the datacenter. The new NX-9000 appliance is the industry's first all-flash hyper-converged platform, delivering scale-out storage for applications that demand exceptionally fast performance. With Metro Availability, Nutanix becomes the only hyper-converged infrastructure vendor to deliver continuous data protection across multiple datacenters. 
These innovations are in direct response to customer demands for flexible hyper-converged solutions to power any workload at the highest performance, and for deployment into any enterprise infrastructure. The Nutanix web-scale architecture enables such technology advancements without hard-to-maintain investments in proprietary hardware or deep integration into virtualization stacks that limit customer choice. 
"Nutanix hyper-converged solutions are powering the most demanding applications and services in the most stringent IT environments around the globe," said Manoj Agarwal, senior director of engineering at Nutanix. "Our introduction of an all-flash converged platform and new Metro Availability further establishes Nutanix as the clear leader in one of the fastest growing segments in enterprise IT."
All-Flash NX-9000 Appliance
The newest Nutanix appliance continues the Company's long-standing commitment to high-performance flash technology, which has been incorporated into every Nutanix solution. The new NX-9000 appliance is built to run applications with large working sets, such as databases supporting online transaction processing (OLTP). These applications need exceptionally fast storage performance, but also demand predictable and consistent l/O latency that flash can deliver. Flash capacity is optimized using Nutanix's scale-out compression and de-duplication technologies that leverage unused compute resources across all nodes in the cluster, avoiding performance bottlenecks common in both traditional storage and all-flash arrays that depend on dual-controller designs. 
Unlike all-flash arrays (AFAs), the NX-9000 delivers efficient storage resources and lowers operational complexities and costs. Specifically, Nutanix provides:
·         True Scale-Out Storage – Nutanix customers increase storage capacity and overall storage performance simply by adding nodes, one-at-a-time, non-disruptively. A single datastore can be scaled linearly with no upper limits, eliminating any risk of insufficient storage capacity.
·         More Efficient Performance – With the Nutanix hyper-converged architecture, data is localized for each application so that read requests are handled directly by server-attached flash, avoiding read-heavy traffic and network latency inherent in the deployment of all-flash arrays
·         Greater Application Support – Unlike popular AFAs, Nutanix all-flash platforms deliver high performance for all applications and all I/O sizes, eliminating uncertainty when provisioning storage for different workload types
The new NX-9000 demonstrates the flexibility of the Company's web-scale architecture by delivering the right hardware resources for any workload, including different levels of compute and storage capacity, as well as the best storage technology and networking configuration for every deployment. And unlike other hyper-converged solutions, Nutanix does not force customers to accept a 'one size fits all' solution.
Introducing Metro Availability
Business-critical applications demand continuous data availability. This means that access to applications and data must be preserved even during a datacenter outage or planned maintenance event. Many IT teams use metro area networks to maintain connectivity between datacenters so that if one site goes down the other location can run all applications and services with minimal disruption. To keep the applications running, however, requires immediate access to all data. 
Nutanix is the first hyper-converged infrastructure vendor to deliver continuous data protection across multiple datacenters. Using synchronous mirroring, Metro Availability stretches datastores for virtual machine clusters across two or more sites located up to 400km apart. All functionality is natively integrated into Nutanix software, and supported across all Nutanix platforms with no hardware changes. Enterprise IT teams benefit from improved business operations by maintaining application availability during planned and unplanned site downtime. 
Virtualization teams can now non-disruptively migrate virtual machines between sites during planned maintenance events, providing continuous data protection with zero recovery point objective (RPO) and a near zero recovery time objective (RTO). Metro Availability is deployed within minutes and managed directly from Nutanix Prism UI, eliminating any need for additional management consoles. 
·         More Flexibility – Only Nutanix enables customers to deploy different configurations for primary and secondary sites, and support one-to-many and many-to-one topologies. Customers are no longer forced to have identical platforms and hardware configurations at each site
·         VM Awareness  – Individual VMs can be mirrored across sites using Metro Availability, giving administrators unparalleled flexibility in configuring multi-site deployments and improving overall system efficiency
·         2X Greater Distances Between Sites – Nutanix Metro Availability supports single datastores stretched up to 400km – twice what current systems support today
Metro Availability enhances and extends the already rich set of integrated data protection and high availability capabilities in the Nutanix solution, catering to the diverse needs of enterprise customers.
Pricing and Availability
The NX-9000 all-flash hyper-converged system has already been successfully deployed in production environments. It is available today with list prices beginning at $110,000 per node. Metro Availability will be available in the upcoming 4.1 version of the Nutanix Operating System (NOS), and will be included in Ultimate Edition.