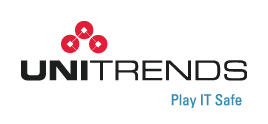 Unitrends has announced the general availability of Unitrends ReliableDR 4.0, the industry's first automated disaster recovery failover and testing solution for Microsoft Hyper-V environments. Version 4.0 extends the widely-sought recovery assurance capabilities previously available for VMware vSphere.
 
The release of ReliableDR 4.0 is the latest in a remarkable succession of product innovation unveiled by Unitrends in the past three months. This incomparable technology advancement comes directly on the heels of the launch of Unitrends' next-generation Recovery-Series family of purpose-built backup appliances (PBBAs) as well as Unitrends Release 8.0. A major upgrade of the software powering the company's physical and virtual appliances, Release 8.0 introduced the industry's most robust protection and recovery for Hyper-V environments.
 
ReliableDR 4.0 provides:
 
Guaranteed failover of virtualized applications and business services.

Automated certification that RPOs and RTOs will be achieved.

Fully automated application recovery testing.

Immediate detection and alerting of SLA deviations.

Detailed compliance and audit reporting.

Dramatically lower costs for DR testing by eliminating time consuming manual processes.
 
"IT professionals overwhelmingly choose Unitrends because of our steadfast maniacal focus on ensuring that they can recover their IT infrastructure quickly and safely," said Mark Campbell, chief marketing and technology officer, Unitrends. "With ReliableDR 4.0, we now offer storage replication, Microsoft Hyper-V as well as VMware vSphere replication, and integration of ReliableDR with Unitrends Recovery-Series, Unitrends Enterprise Backup, and Unitrends Virtual Backup platforms."
 
Pricing and Availability
ReliableDR 4.0 is available now. New customers can purchase ReliableDR direct or via a certified Unitrends reseller as an add-on module to Unitrends physical and virtual backup appliances. ReliableDR can also be purchased as part of the award-winning Unitrends Certified Recovery Suite (UCRS), a bundled software package for virtual and physical environments, as part of Unitrends' industry award-winning hybrid cloud Disaster Recovery as a Service (DRaaS) offering, or as a standalone software product for VMware vSphere environments.