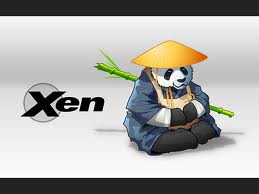 XenServer 6.2 Service Pack 1 is now available for download. The new XenServer 6.2.0 Service Pack 1 includes the following new features and ongoing improvements.
3D Graphics Pack (3DGP) 
Support for hardware-accelerated vGPUs based on the NVIDIA GRID technology. 
Customers who have NVIDIA GRID K1 or GRID K2 cards installed in their systems can use this technology to share GPUs between multiple Virtual Machines. When combined with XenDesktop HDX 3D Pro, this enables the use of rich 3D applications, such as CAD, to be used by up to 64 concurrent VMs per server1.
New Guests: Windows 8.1 and Windows Server 2012R2 
The latest versions of Windows 8.1 and Windows Server 2012R2 can be installed using the Windows 8 and Windows Server 2012 templates. 
Site Recovery Improvements to Support Large Environments 
The Site Recovery wizard allows multiple fibre-channel LUNs to be connected in a single step, dramatically reducing the time to recover complex environments in the event of a disaster. 
Other Functional improvements 
GPU pass-through improvements including XenCenter configuration. 

New SR wizard allows up to 50 new fibre-channel HBA SRs to be created in a single step. 

Security Hotfix and functional Hotfix roll-up. 
Compatibility 
Service Pack 1 (XS62ESP1) can be installed on XenServer 6.2.0 with any publically available hotfix combination (of the form XS62Ennn). 
The Service Pack includes all functionality included in hotfixes 1-12 for XenServer 6.2.0 (XS62E001 – XS62E012). 
Before installing Service Pack 1, customers should upgrade XenCenter. 

After installing Service Pack 1 (SP1) customers will be required to reboot their hosts and upgrade the 

XenServer Tools in all Virtual Machines (Windows and Linux VMs). 
Please note that XenServer 6.2.0 Service Pack 1 (XS62ESP1) should be installed by all customers running XenServer 6.2.0. It includes all previous hotfixes. Installation of XS62ESP1 will be required for future functional hotfixes.
To learn more and to download XenServer 6.2 SP1 click here
{loadposition content_starwind600}