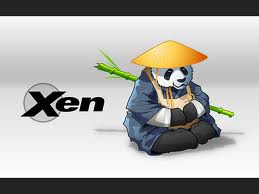 Citrix  technical preview of XenServer codenamed Creedence the next major version of XenServer, which is now at version 6.2. Citrix XenServer is based on the XenServer code from the XenServer open source project.
What's New In this Tech Preview
Performance
While previous releases focused on scale, this Tech Preview augments this by delivering significant performance improvements in the networking and storage space. This includes an in memory read-cache, support for Tapdisk3, Generic Receive Offload (GRO) and reintroduction of Workload Balancing (WLB).
Scalability
The new 64-bit Linux Control Domain (dom0) removes a number of the bottlenecks which were present with the 32-bit Linux dom0 and gives us an opportunity to incorporate newer devices, with fewer kernel memory limitations on the number of devices in a system. One immediate benefit of a 64-bit dom0, is that we can use 64-bit compiler settings to take advantage of modern processor extensions, while a 64-bit dom0 removes previous constraints on vGPU scalability.
Supportability
Significant number of newly supported guests and dramatically extended hardware compatibility.
vGPU
Enhanced scalability of vGPU – still the world's only true vGPU solution for graphically intensive workloads for virtualized environments, and optimized for XenDesktop. Now scales to 96 VMs compared to 64 VMs on Citrix XenServer 6.2.0 SP1.
DVSC
Rescinding the prior deprecation notice, for the Distributed Virtual Switch Controller (DVSC).
TCO Reduction
Read-cache, TRIM and UNMAP support for VDI space reclamation.
Compatibility
This Tech Preview is compatible with the following Citrix Products:
The Creedence version provides the following new features:
64 bit dom0
Linux 3.10 kernel
Open virtual switch 2.1.1

Boot storm handling improvements by using read caching

Read caching for file based SRs

TRIM and UNMAP for better storage reclaim

32 bit to 64 bit VM migration

Storage migration from XenServer 6.2 and prior

SLES 11 SP3 support
Ubuntu 14.04 LTS support