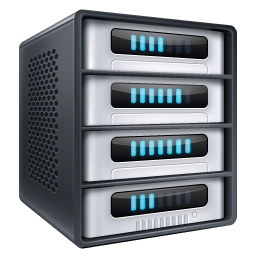 The Tech Preview 2 (TP2) offers additional feature enhancements to the initial TP1 release, and incorporates the feedback received to date, delivering an even higher quality TP2.
As a core component of the Citrix portfolio of products, Citrix continually strive to ensure that XenServer remains the best possible platform for hosting Citrix solutions, and for fulfilling the needs of server virtualization and Cloud customers. We are therefore delighted to showcase this Technical Preview.
This Technical Preview offers enhanced features and functionality for application, desktop and server virtualization use cases. In addition to improved support for large-scale Microsoft Active Directory infrastructures and enhancements to XenServer control domain responsiveness, the Tech Preview includes:
Improved heterogeneous pool support

Support for software-boot-from-iSCSI for Cisco UCS

Support for hardware-accelerated graphics processing

Enhanced block and file based storage features

Increased scalability

Improved WorkLoad Balancing and XenServer Conversion Manager appliance functionality
Learn more at XenServer What's New.
Terms of access and use
The Tech Preview is only available to existing customers, and requires a Tech Preview license key. The license key is available from this page and needs to be installed on a 

Citrix License Server

.

This preview is intended only for existing Citrix XenServer, XenApp or XenDesktop customers.

The previewed features and enhancements are being considered for inclusion in future versions of XenServer.  They have not yet been fully integrated or productized, and there may be debugging code in place.

This is not a fully featured release, is not intended for use in any environment other than test or development, and should not be used for production workloads. Citrix does not guarantee that any preview features or functionality described here or within the downloadable product will be made available in a future releases.
This Tech Preview introduces the following new features and enhancements to XenServer, XenCenter and XenServer appliances:
Simplified Heterogeneous Pool Support
Enables new hosts to be added to existing resource pools, irrespective of the underlying CPU type (as long as the CPU is from the same vendor family).
·         VMs can now freely migrate within and across pools, irrespective of the particular CPU features the VM may be using.
These enhanced agilities are delivered without recourse to any command line expressions and do not require any hosts to be rebooted.
Software-boot-from-iSCSI for Cisco UCS
Enables XenServer to boot from SAN via iSCSI, complimenting existing FC boot capabilities. XenServer can be installed to, booted from, and run from a LUN provided by an iSCSI target, which is specified in the iSCSI Boot Firmware Table (iBFT).
·         Helps reduce infrastructure costs by removing the need for expensive Fibre Channel HBAs.
·         To use this feature, see Enabling Software-boot-from-iSCSI later in this document.
Intel GVT-g virtual GPU for Windows
Citrix continue to collaborate with their partners, in driving innovation in the virtualized-graphics domain. Within this Tech Preview, Citrix showcase Intel's virtual GPU; a graphics acceleration solution that requires no additional hardware:
·         Uses the Intel Iris Pro functionality on Broadwell and Haswell processors equipped with the C226 chipset
·         Utilizes a standard Intel GPU driver, installed within the VM
·         Experience the benefit; simply RDP into a Windows 10 or a Windows 8.1 VM and run a graphically demanding application
Software Thin Provisioning for SAN
With thin provisioning, a small amount of space is allocated initially to VDIs, which grows on demand, leading to far more efficient utilization of storage space. This will enable a significant reduction in the cost of ownership for the storage component of a SAN-based (LVMoiSCSI and LVMoHBA) XenServer environment.
This contrasts with previous versions of XenServer which only supported fully provisioned storage for block storage.
Support for SMB Storage
XenServer is now able to use SMB1 storage as an SR type. Customers with existing SMB storage (ubiquitous in many Microsoft environments) can now utilize SMB as their XenServer SR, and therefore may need no additional storage for their XenServer environment, enabling significant potential cost savings.
Support for Offline Storage Migration
Enables storage migrations to be undertaken with the VM in a stopped or suspended state. Currently customers are only able to migrate the storage of a VM, if the VM is actually running. Support for NFSv4. Adds support for the current version of the NFS standard and complements the existing NFSv3 support, delivering additional performance improvements.
Support for Open-FCoE
Supports software FCoE, which can be configured easily using the XenServer installation program. Software based FCoE delivers the same benefits as hardware-based FCoE. It alleviates the need for using expensive HBAs, but does so using less-expensive network adapters, in an entirely software-defined manner. This Tech Preview also supports boot-from-SAN from Open-FCoE and includes an updated installer2 to assist with the configuration of Open-FCoE.