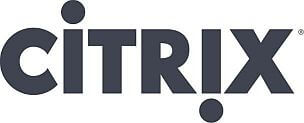 Citrix has announced it has entered into a definitive agreement to acquire Zenprise®, a leading innovator in mobile device management (MDM). Following the close of the acquisition, Citrix intends to integrate the Zenprise solution for mobile device management, with its Citrix CloudGateway™ and Me@Work™ solutions for managing mobile apps and data.
This powerful combination will give Citrix the first solution in the industry for managing mobile devices, apps and data from a single, integrated enterprise mobility product line. This comprehensive approach can transform any organization into a truly mobile enterprise with the security and control IT requires, the ease of use and flexibility users desire, and the productivity business demands. Subject to closing conditions including regulatory approval, Citrix anticipates closing on the acquisition during the first quarter of 2013. The terms of the acquisition were not disclosed.
The Best of BYO – Now with Security and Control
Today's users want the freedom to use any device they choose, and access to any app they need. A majority of CIOs have or will have a BYO policy for smartphones and tablets in the next 12 months1. Most companies, however, are still concerned with mobile device and app security. In a world where users can easily lose or leak sensitive corporate data through device loss or insecure cloud-based data services, the need for mobile governance and security is paramount. This presents IT with the twin challenges of giving users the choice and freedom they want, while maintaining control over corporate apps and data.
While there are many point products on the market today that address some of these issues, none of them solve the full problem. As a result, organizations are forced to deploy a mix of products from multiple vendors, often resulting in complicated deployments, expensive overhead, and a poor user experience.  What is needed is a single, integrated enterprise mobility product line from a trusted vendor that combines all the power of MDM, with the ability to manage mobile apps and data across any mix of user devices. This is exactly what Citrix and Zenprise intend to deliver as a result of this acquisition.
With Zenprise and Citrix, the customers will be able to get a complete solution that equips IT to securely control all apps and data, empowering people to work from anywhere on any device, and enabling business productivity through mobile workstyles. For those customers who have followed Citrix's journey – they are well aware of our value proposition of "any-any-any". Giving users access to any app on any device, anywhere. As users and businesses become increasingly mobile, Zenprise and CloudGateway become key ingredients of a Citrix solution.
Zenprise was a clear choice for Citrix with their leading MobileManager MDM product – an experienced team, a history of innovation, and their footprint on well over 1M devices in thousands of customers – both enterprise and SMB. Its MDM software has become an important tool for IT to gain control over the proliferation of mobile devices in organizations and provide IT and policy control – a great complement to the Citrix mobility solutions. Zenprise really understands user-centric computing – already offering rich SharePoint access solutions – making them a perfect fit for Citrix. In addition, their vision and roadmap was to build app management capabilities that Citrix has already built with CloudGateway. Together, following the closing of the acquisition they will now be able to accelerate the Citrix roadmaps significantly and deliver customers a comprehensive solution.
Delivering a Comprehensive Enterprise Mobility Solution
Over the past year, Citrix has rapidly expanded its mobile capabilities with CloudGateway – offering a single control point to manage and securely deliver native mobile apps, as well as Windows, Web and SaaS apps to any corporate or personal device. In October, Citrix went a step further with its announcement of Citrix Me@Work, a complete mobile app family built for business that includes Citrix ShareFile™ for secure mobile data access, Citrix GoToMeeting® for easy, integrated mobile collaboration, Podio™ for social team collaboration, as well as new Citrix @WorkMail™ and @WorkWeb™ apps for secure mobile email and web access. When MDM is combined with these mobile app and data solutions, Citrix will become the first company to offer a mobile device, app and data management in a single, integrated enterprise mobility product line.