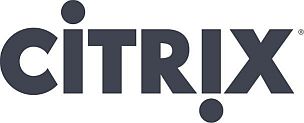 Citrix Systems, Inc., a leading provider of mobile and cloud solutions, and Bytemobile, Inc., the industry leader in video optimization and Smart Capacity™ solutions for mobile network operators (MNOs), today announced the formation of a strategic partnership that will result in the delivery of innovative new solutions for the mobile data market.
 The partnership between the two companies combines Citrix NetScaler's expertise in mobile computing solutions and flexible application delivery with Bytemobile's best-in-class traffic management and data optimization solutions, as well as its global footprint of MNO deployments. The synergy between these core competencies will enable operators to deliver the best possible subscriber experience under all network conditions and fully monetize all subscriber traffic – while scaling their solutions to meet subscriber demand. As part of the partnership, Bytemobile has been verified as being Citrix Ready®.
"Mobile carriers today are wrestling with maintaining profitability while also managing explosive growth of video, data and 4G traffic," said Klaus Oestermann, group vice president and general manager, Cloud Networking Product Group at Citrix. "They are in need of next-generation architecture to scale and optimize data, video and voice in an intelligent manner. The unique combination of expertise between Citrix and Bytemobile will revolutionize traffic management, enabling mobile carriers to dramatically reduce spending while increasing profitability and accelerating their move to 4G."
"Wireless networks of the future require a completely different architecture than today's voice-dominated design – and thus require a different way of thinking," said Chris Koopmans, chief operating officer of Bytemobile. "As voice gives way to video and data in all aspects of a mobile operator's business – including revenue, traffic, and subscriber satisfaction – carriers need to revamp their network to deliver visibility and control at the content layer. Smarter tools will be necessary for them to deliver the best service to their subscribers and capture the market opportunity in front of them. We are excited to partner with Citrix in addressing this challenge and developing highly optimized and integrated solutions offering smart capacity in a scalable, on-demand manner as operators manage their 3G networks and build out their 4G and cloud-based data services."
Citrix NetScaler application delivery technology powers the world's leading cloud and service providers. NetScaler makes applications and cloud-based services run five times better by scaling, accelerating application and service performance, and integrating security. Touching an estimated 75 percent of all Internet users each day, NetScaler delivers unmatched price/performance and flexibility via Pay-As-You-Grow and provides industry-leading service delivery networking solutions that uniquely scale to support mobile data and video traffic.
Bytemobile has over a decade of expertise in Smart Capacity management for mobile network operators. Its technology enables operators to better utilize the capacity of existing resources to deliver an optimal user experience, control operating expenses, defer capital expenditures, and improve revenue growth and profitability as data traffic continues to escalate. The company's technology has been deployed with over 130 operators in more than 60 countries, serving nearly 2 billion subscribers. Over 20 petabytes (PB) of data traffic flow through these operators' networks daily, and Bytemobile's technology is responsible for reducing total data traffic by more than one-third.
About Citrix
Citrix Systems, Inc. (NASDAQ:CTXS) is the company transforming how people, businesses and IT work and collaborate in the cloud era. With market-leading cloud, collaboration, networking and virtualization technologies, Citrix powers mobile work styles and cloud services, making complex enterprise IT simpler and more accessible for 250,000 enterprises and service providers. Citrix touches 75 percent of Internet users each day and partners with more than 10,000 companies in 100 countries. Annual revenue in 2011 was $2.21 billion. Learn more at www.citrix.com.