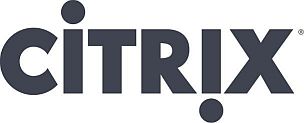 Cisco and Citrix today announced the launch of the Cisco and Citrix Partner Accelerator.  This new global initiative aligns the channel sales and delivery models across the two companies through a single framework to build partner competencies, elevate partner differentiation and drive partner profitability.
Joint Cisco and Citrix channel partners can use the Partner Accelerator to capitalize on the fast-growing customer demand for enterprise mobility, desktop virtualization and device choice by delivering the Cisco Virtualization Experience Infrastructure (VXI) with Citrix XenDesktop® solution.
Highlights:
The Cisco and Citrix Partner Accelerator tools help channel partners engage in consultative sales, expand their data center, desktop virtualization and collaboration practices, and develop repeatable solutions.
It provides tools that better enable resellers who are partners of both companies to build a Cisco VXI with Citrix XenDesktop practice and deliver complete solutions that combine virtual desktops, voice and video for built on optimized data center, network and collaboration infrastructure.
The Cisco and Citrix Partner Accelerator also makes available sales and marketing resources, which reduce the partners' time-to-market and allow partners to compress customer sales and implementation cycles. Additional benefits that enhance partner profitability include proof-of-concept and assessment funding. The Cisco and Citrix Partner Accelerator also provides differentiation in the form of unique branding for those partners that complete the required investments.
Additional details on the initiative including eligibility requirements and instructions on how to sign up are available on the Cisco and Citrix Partner Accelerator website.
Supporting Quotes:
Brian Allison, director, data center go-to-market solutions, for Cisco
Customer trends like bring your own device, work-shifting, mobility, video, collaboration, desktop and application virtualization, and cloud are changing the workplace as customers look for solutions that enable them to access all applications, communications services and data securely, with a superior user experience, from any device, anywhere, anytime. The Cisco and Citrix Partner Accelerator draws from the two companies' best practices to give channel partners the resources they need to deliver complete, multi-vendor solutions that meet the needs of the changing workplace, and build more strategic relationships with their customers.
Cynthia Gallant, vice president, worldwide channel strategy and market development, for Citrix
Citrix and Cisco have been working together for over two years to bring a complete solution to the market based on the Cisco VXI platform that addresses the critical customer requirements to enable secure access to desktops, applications and data from anywhere and any device, while reducing operational complexity and cost. The Partner Accelerator, the next step in the evolution of our partnership with Cisco, arms our joint partners with the tools and training they need to build more strategic relationships with customers and grow their business by increasing revenue and shortening the sales and implementation cycle.  
{loadposition content_starwind600}