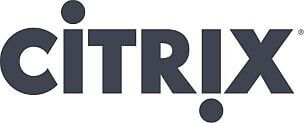 Citrix and The Linux Foundation has announced that open source community development for the Xen virtualization platform will become a Linux Foundation Collaborative Project.Leveraging its proven model of collaborative development for the new Xen Project initiative, The Linux Foundation will provide infrastructure, guidance and a collaborative network. The neutral, member-led community will help accelerate cross-industry innovation around the Xen Project hypervisor, bringing guidance and contributions from a more diverse group of technology leaders.
Over the past decade, collaborative innovations in cloud computing, security and advanced processor support have made Xen the most scalable and secure hypervisor in the industry. It is these innovations that have led to the adoption of Xen and Citrix XenServer as the platforms for powering approximately two-thirds of the public cloud revenue in the world. The initial set of supporters demonstrates the broad reach the technology has had in the marketplace. With more than 10 years of development and in use by more than 10 million users, the open source technology attracts contributions from organizations such as Amazon, AMD, Cambridge University, Citrix, Fujitsu, Intel, National Security Agency (NSA), Oracle and SUSE.
The following technology leaders are aligned in advancing the Xen Project initiative in the Cloud Era: Amazon Web Services, AMD, Bromium, Calxeda, CA Technologies, Cisco, Citrix, Google, Intel, Oracle, Samsung and Verizon.
This announcement marks a continued commitment from Citrix to open source technologies and driving greater enterprise agility. Citrix believes that the open source community will play a vital role in the Cloud Era, leading the way for proprietary innovations rather than following them. It is this perspective that has formed the Citrix strategy to engage deeply in open source efforts such as the Xen Project initiative, as well as the Apache CloudStack project, which provides an open and flexible cloud orchestration platform to deliver reliable and scalable private and public clouds, and The Linux Foundation's recently announced OpenDaylight project, which is focused on enabling widespread adoption of Software-Defined Networking (SDN).