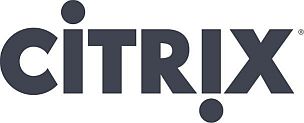 Citrix and Intel have a deep partnership around virtualization that is approaching three years. With the introduction of the second generation of the innovative XenClient hypervisor, we spoke with Rick Echevarria of Intel and Mitch Parker of Citrix on their collective perspectives around the partnership and the market for desktop virtualization.
1. Citrix first announced the joint collaboration with Intel on XenClient in 2009. What were the goals of this collaboration?
Two and a half years ago, Intel and Citrix announced that they were going to work together to make it easier for customers to realize the value of centrally-managed business clients, while maintaining a great experience for users. The solution would combine Intel® Core™ vPro™ processor-based PCs, featuring hardware-based manageability, security and virtualization capabilities, with a robust bare metal Type-1 Xen-based hypervisor from Citrix. The result is Citrix XenClient™. XenClient utilizes Intel® Virtualization Technology (Intel® VT) to securely isolate virtual machines running simultaneously on a PC, and to provide near native 3D graphics performance. XenClient also uses Intel technology to provide high-performance disk encryption with cryptography handled in the hardware with Intel® AES-NI. The release of XenClient 2 and XenClient XT further delivers on this value proposition.
XenClient 2 extends platform support to include 2nd generation Intel Core vPro processors and adds support for another 45 million laptops. XenClient 2 includes a host of new enhancements that deliver a simple user experience and enable larger, more complex production deployments.  Citrix XenClient XT significantly raises the bar for platform security by using Intel® Trusted Execution Technology (Intel® TXT) to provide a secured, measured boot for the hypervisor. Since XenClient 2 and XenClient XT make full use of the processing power of the local PC, workers get the performance they need, even if they're running heavy graphics or other demanding productivity applications. These efforts have also resulted in a joint engineering collaboration model that both Citrix and Intel are leveraging for a number of future innovations.
2. How do you see organizations leveraging the benefits of XenClient?
Citrix XenClient along with the Synchronizer is being used by enterprises to run multiple virtual machines side by side on the same system. Two prominent examples are running a locked-down centrally-managed business computing environment alongside an unmanaged personal environment. For the business environment, IT gets sophisticated technology that allows them to tightly manage, secure and protect corporate computing environments. This lets IT lower desktop computing costs and secure corporate data while the end users get an increased level of flexibility and separate business and personal environments.
XenClient XT enables customers to utilize the local processing power of the PC and its unique security and management capabilities for an intelligent desktop virtualization solution. At last year's Citrix Synergy event in San Francisco, Michael Mestrovich, the senior technology officer for the US Defense Intelligence Agency (DIA), articulated why the DIA is planning to use XenClient XT on Intel Core vPro processor-based PCs. The DIA selected this solution as the best desktop virtualization option for a team of analysts who require access to multiple networks with different levels of security policies along with the ability to run graphically-intensive workloads. Less capable client hardware simply wouldn't provide the application performance its users need.
3. Beyond XenClient, how are Citrix and Intel collaborating on desktop virtualization?
Citrix and Intel also work together on cloud technology enablers like Single Root I/O Virtualization (SR-IOV) with Citrix XenServer®, Citrix Netscaler® and Citrix Provisioning Services™ on Intel® Xeon® processor family-based platforms with Intel® Ethernet technologies. SR-IOV is a PCI SIG Standard that enables a converged network adapter to offer a virtualization-safe hardware virtual function (VF) as a device that can be directly assigned to a virtualized guest. Effective I/O virtualization is a cloud computing imperative. Solutions combining Citrix products that support Intel technologies like SR-IOV and Intel® VT-d enable virtualized servers to achieve throughput comparable to that of native OS environments. This means that I/O intensive applications can now cost-effectively leverage the benefits of virtualization and reach unprecedented levels of scalability. Since Citrix XenServer 5.6 supports Intel SR-IOV support, with SR-IOV, Provisioning Services can now run with near native performance and can successfully boot up hundreds of virtual desktops with amazing speed (each VM boots in a couple of seconds).
4. What should customers take into account when considering the move to desktop virtualization?
Different types of workers across the enterprise have varying performance and personalization requirements. Some require the mobility of laptops, others need simplicity and standardization, while still others need a high-performance, fully-personalized desktop. Given the wide spectrum of desktop and application delivery types and their impact on top business objectives, customers constantly ask us "How do I get started?", "How do I know it will work in my environment?" and "How do I demonstrate rapid success and results?" To quickly realize the benefits in desktop virtualization, customers must: 1) assess the needs of their organization based on business priorities, user segmentation and time-to-value; 2) plan for infrastructure needs including  the impact of storage, arguably the most complex element of virtual desktop deployment; 3) design an architecture that makes it easy to get started, but also adapts and grows as business needs change; and 4) deploy desktop virtualization in your environment using tips for migrating traditional desktops and supporting new mobile devices such as iPad and Android tablets.