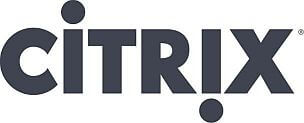 Citrix has announced that it is teaming up with NetApp to help enterprises simplify and accelerate on-premise, large-scale data sharing and storage deployments. In response to strong market demand, the companies intend to deliver a solution optimized for Citrix ShareFile™ with StorageZones and leverage their joint partner communities to bring it to market.
Organizations are seeking a secure alternative to consumer file sharing services that will give them full control over enterprise data. Many also face data sovereignty and compliance requirements that vary by country. At the same time, mobile workers need access to their data from any device, anywhere and at any time to maximize productivity.
Introducing NetApp Storage for Citrix ShareFile with StorageZones
Citrix ShareFile is an enterprise follow-me data solution that allows users to sync and share data from any device. ShareFile with StorageZones allows IT to manage corporate data on-premise, or in Citrix-managed secure cloud storage options or a mix of both. Citrix ShareFile customers now have access to FAS and V-Series storage systems running clustered Data ONTAP®. This allows customers who are storing their data on-premise to tap NetApp® Data ONTAP software to access data, scale performance and capacity, reduce datacenter footprint and manage costs tightly.
A Secure, Efficient and Scalable Data Sharing Solution for Enterprises
Optimized to work together, StorageZones with Data ONTAP offers a secure, efficient and scalable solution for anytime access to data. The technologies provide a powerful platform that provides easy file access and synchronization while meeting security requirements. StorageZones and Data ONTAP together offer the following benefits and features:
Control and protect enterprise data
Keep data on-premise to help meet compliance and data sovereignty requirements
Employ robust device security policies, including remote wipe and poison pill
Generate custom audit logs by tracking and logging user activity
Backup/recovery  based on Snapshot™ technology
Optimize performance and availability
Speed data access by keeping data close to users with customer-managed StorageZones
Maintain accessibility to data 

Achieve efficiency and scale
Start small and grow storage performance or capacity
Use fewer disk drives, less power and less datacenter space with NetApp storage efficiency
Store all of your data for Citrix ShareFile, XenDesktop® and XenApp® on a unified architecture
{loadposition content_starwind600}