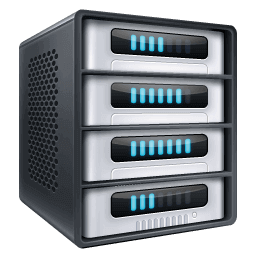 Citrix has announced XenServer 6.5, the newest release of the company's commercial virtualization platform based on the open-source Xen Project hypervisor. XenServer now offers a full 64-bit kernel architecture that allows customers to take advantage of the latest hardware and OS platforms, and supports enterprise-grade networking, storage and workload management. XenServer supports Intel Trusted Execution Technology (Intel TXT), which provides tamper detection of the hypervisor, preventing applications running on a potentially compromised machine. New to this release, asset tagging enables workload geo-tagging, providing users with a way to restrict workloads to run in a particular location for security reasons.  XenServer further extends the company's industry-leading GPU virtualization capabilities supporting NVIDIA GRID vGPU technology and delivers a 50 percent increase in server density for delivering high-end 3D graphics applications in virtual desktops. With its next-generation kernel architecture supporting both enterprise-grade and carrier-grade features, XenServer is the most comprehensive, cost-effective and open virtualization platform choice for enterprises and service providers.
XenServer continues to be a fundamental platform for Citrix's long term goal of enabling work and play from anywhere, from any device. With the introduction of XenServer 6.5, Citrix delivers support for the newest 64-bit hardware and latest Guest operating systems, delivering increased vGPU scalability, in-memory read caching and performance improvements in the areas of storage and networking.
To meet with the demands of the evolving mobile enterprise, customers need cloud infrastructure technology that maximizes the flexibility and efficiency of both end-user workspaces and datacenter operations, all in a secure manner. XenServer is a crucial piece of this cloud infrastructure, running mission-critical workloads for some of the world's largest communication service providers, cloud service providers and enterprises. As an example, 50 percent of XenDesktop® deployments are run on XenServer. Benefits to enterprise and service provider customers include increased operational agility and flexibility by delivering new and existing workloads more quickly, reliably and in greater quantities; enhanced IT efficiencies through higher infrastructure utilization and consolidation ratios; and lower TCO of datacenter operations by maximizing and optimizing infrastructure and capacity utilization.
What's new in XenServer 6.5:
All 64-bit -> 

The control domain, which now utilizes CentOS 5.10 is 64-bit. This removes the previously restrictive low/high memory division of a 32-bit domain and allows for more PCI devices and memory. It is automatically configured in dom0 based on the amount of available free memory on the system.

50% increase in GPU density -> 

Citrix XenServer has led the market in its support for virtualized graphics processors.  GPU passthrough has been around for a while and even some of our competitors also feature it, however it was never a scalable solution for large volumes of desktop virtualization users.  vGPU, introduced a year ago by Citrix with Support for NVIDIA GRID cards meant suddenly, higher numbers of users could get access to advanced graphics in a virtualized desktop scenario. 

In this release, we've scaled our support for vGPU sessions by 50%, now with 96 vGPU sessions per host.  Obviously you need to have the appropriate h/w host to support 3 NVIDIA GRID cards, with all necessary resources to run the numbers of VM, however, it demonstrates how Citrix continues to lead the market for organizations seeking application and desktop virtualization solutions.

Massive performance improvements -> In-Memory Read-Cache, Storage Improvements, Network Improvements
Numerous usability enhancements
The return of the popular Workload Balancing (WLB) appliance

Latest Xen Project Hypervisor v4.4
New Architecture Delivers Improved Performance
The new 64-bit kernel architecture has resulted in dramatic improvements in networking and storage performance, providing customers with a powerful virtualization platform for running new and existing workloads in their workspace and datacenter environments. As part of this release, enterprise-class features for workload balancing (WLB) and distributed virtual switch controller (DVSC) have also been re-introduced. All these improvements now extend XenServer as the lead choice of some of the largest and most sophisticated clouds in the world.
Industry-leading GPU Virtualization with NVIDIA GRID vGPU Technology
XenServer is the industry's only open enterprise-grade and carrier-grade virtualization platform delivering highly-scalable GPU virtualization support for NVIDIA GRID vGPU technology and native cloud integration for CloudPlatform™, and other non-proprietary cloud management platforms. With a 50 percent increase in server density, customers using XenDesktop and XenApp® to deliver high-end 3D graphics apps can now achieve a greater density of desktops using XenServer, resulting in dramatically reduced costs and improved end-user experience.