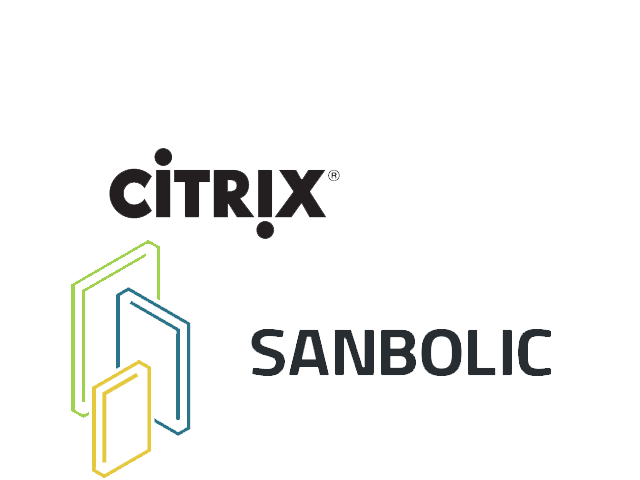 Citrix has announced that is has completed the acquisition of Sanbolic. Sanbolic has been an innovator and leader in workload-oriented storage virtualization technologies for several years. Sanbolic technology enables customers to software define storage to optimize the delivery of application-specific workloads, from any media type – SSD, Flash and hard drives in NAS, SAN, server-side and cloud deployments – improving storage load balancing, application availability and delivering the highest-performance end-user experience. The acquisition of this robust set of workload-oriented infrastructure technologies, combined with its market-leading XenDesktop, XenApp and XenMobile products, enables Citrix to develop a range of differentiated solutions. These solutions will dramatically improve the economics and reduce the complexity of Windows application delivery and virtual desktop infrastructure (VDI) deployments.
Geir Ramleth, Senior Vice President and Chief Strategy Officer at Citrix says that;  "Infrastructure complexity continues to hinder VDI and application delivery deployments. By leveraging Sanbolic technology with XenDesktop and XenApp, Citrix is able to address these problem head-on, delivering solutions to our customers that simplify the infrastructure and reduce the overall cost of deployment and management. Sanbolic has built a highly-skilled team that joins us today, which accelerates our ability to deliver simpler and more cost-effective solutions to our customers."
Sanbolic allows customer deployments to be geo-distributed across multiple locations and clouds; to scale in a linear and predictable manner; to have simplified provisioning and management; and to gain overall efficiency. The Sanbolic team will join the Citrix organization immediately. The terms of the acquisition were not disclosed. 
Minimizing Infrastructure and Storage Complexity for App Delivery and VDI
Enterprises will now be able to deploy virtual apps and VDI across their organizations, while guaranteeing workload service level agreements through the platform's enhanced quality of service. While server hardware and software licensing costs are well understood, storage often presents the biggest barrier to cost-effective and seamless implementations. With the acquisition of Sanbolic, Citrix will enable a new range of solutions aimed at delivering best-in-class price, performance, experience, security and flexibility. Unlike most other solutions in the market, this hyper-converged solution from Citrix will also allow customers to use their existing storage, networking and compute infrastructure, whether on premise or in the cloud.  
More than 200 Citrix customers already use Sanbolic to guarantee non-stop availability and geo-clustering of their XenApp and XenDesktop solutions. Citrix will continue to work with its strategic technology partners, systems integrators and channel community to bring these storage solutions to customers, and with its storage partner ecosystem to deliver the broadest range of optimized storage solutions. 
According to Momchil Michailov, CEO and Co-founder, Sanbolic, "There are tremendous synergies between our companies. With our server-side and converged storage management solutions and Citrix desktop and app virtualization technology, we are enabling enterprise data and workloads to be highly available and elastic based on changing business demands. Joining the Citrix team massively increases our ability to bring our 13 years of experience to enterprise customers across the globe."