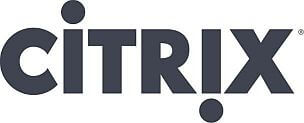 Citrix has announced that Robert Calderoni, Citrix's Executive Chairman, has been unanimously appointed interim president and CEO, effective immediately. Mr. Calderoni will continue serving as Executive Chairman on the Citrix Board of Directors. Mark Templeton, current president and CEO, will serve in an advisory role through the end of the year.
The Board's previously announced CEO search process remains underway, led by a search committee consisting of Mr. Calderoni (committee chair), Godfrey R. Sullivan and Jesse A. Cohn, with the assistance of executive search firm, Heidrick & Struggles.
"On behalf of the Board, I would like to thank Mark for his vision, talent and leadership over the last two decades," said Thomas Bogan, lead independent director for Citrix. "Mark's contributions in transforming our company into a $3 billion global technology leader, to our customers, and to our industry have been remarkable, and the entire Citrix team wishes him the very best."
Mr. Bogan continued, "We are fortunate that Bob has agreed to step into the role of interim CEO during this important time for Citrix. With more than 30 years of executive experience in the technology sector, and as a director of Citrix, Bob has a deep understanding not only of the marketplace, but of our business as well. We thank Bob for assuming these additional responsibilities while the committee continues to conduct its CEO search process, and believe that he is the right choice to lead Citrix as we continue to focus on the transformative initiatives announced in July."
Mr. Calderoni said, "The Citrix team has a deep bench of talented employees, and I look forward to working together, alongside the Board and leadership team, as we execute on our strategy to securely deliver the world's most important apps. In addition to our CEO search, I will be focused on continuing the momentum we have in our operational and strategic review of the business. Citrix remains well positioned to build on its positive momentum, as evidenced by the strong financial results announced today."
Mr. Templeton said, "It has been an honor and a truly rewarding experience to lead this company and to work with the finest team in the industry, as well as the best customers and partners in the world. Citrix will continue to excel under Bob's leadership, and the Board will continue its thoughtful and deliberate process of selecting a permanent CEO. Every day that I have spent at Citrix has been a privilege, and I look forward to staying on in an advisory role to ensure a smooth transition."
About Robert Calderoni
Bob Calderoni was appointed as a director of the Citrix Board in June 2014, and as Executive Chairman of the Board in July 2015. Mr. Calderoni previously served as Chairman and CEO of Ariba, Inc., from 2001 until it was sold to SAP in October 2012. Following the acquisition, Mr. Calderoni remained CEO of Ariba and was also appointed a member of the global managing board at SAP AG between 2012 and 2014. Prior to his role as CEO, Mr. Calderoni was CFO of Ariba from January 2001 to October 2001. Prior to joining Ariba in January 2001, Mr. Calderoni served as CFO at Avery Dennison Corporation, Senior Vice President of Finance at Apple, and Vice President of Finance at IBM. He is also a member of the Board of Directors of Juniper Networks and KLA Tencor.
About Mark B. Templeton
Mark Templeton has served as President of Citrix since 1998 and CEO since 2001. He joined Citrix in 1995 as Vice President of Marketing, prior to the company's initial public offering. Under his leadership, Citrix has been transformed from a $15 million organization with one product, one customer segment and one go-to-market path, to a global powerhouse with annual revenues of $3.14 billion and 100 million users worldwide. Since 2008, Mr. Templeton has served on the Board of Directors of Equifax, a global information solutions provider. Mr. Templeton holds a Bachelor's degree in product design from North Carolina State University and an MBA from the University of Virginia.