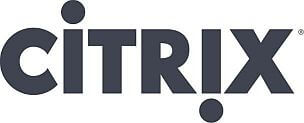 Citrix today announced that Geir Ramleth is joining its executive team as Senior Vice President and Chief Strategy Officer, reporting to Citrix President and CEO, Mark Templeton.  Ramleth will be responsible for a range of strategic, technical and operational teams to fully realize the company's vision of a software-defined workplace.
Ramleth has extensive financial, technical and senior leadership experience with a number of large-scale global organizations. From 2002 until 2013 he served as SVP and Chief Information Officer of Bechtel Corporation, where he led the company's global transformation to cloud-based workplace services. He also served as president and CEO of Genuity, a Bechtel Enterprises company formed to deliver Internet and data services until its sale to GTE. Mr. Ramleth has also held management positions with Oracle, PageMart Wireless, and PacTel Personal Communications.
"I am really delighted to have Geir join the Citrix leadership team," said Templeton. "His blend of strategic, technical and general management skills will strengthen our ability to design, communicate, optimize and operationalize our workspace delivery infrastructure strategy. His hands-on experience driving significant business outcomes with mobile and cloud technologies at great scale will prove invaluable."
"I'm excited and honored to be joining the Citrix team," said Ramleth. "The company's products have a powerful potential to enable mobility transformation at a time when consumerization, information security and infrastructure flexibility are of premier business value. I'm looking forward to helping Citrix customers understand and fully benefit from the company's software-defined workplace vision."
Mr. Ramleth will join Citrix effective December 1, 2014 and will be based in the company's Santa Clara, Calif. headquarters.