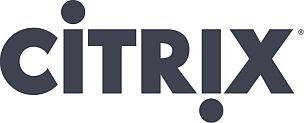 Citrix has announced that it has increased its existing commitment to open source and become a platinum sponsor of the Apache Software Foundation (ASF), a non-profit, volunteer-run open source foundation. Citrix will join fellow ASF sponsors Facebook, Google, Microsoft and Yahoo! to help aid organizational, legal and financial support for numerous Apache projects.
Through a collaborative and meritocratic development process, the ASF provides an established framework for intellectual property and financial contributions that simultaneously limits contributors' potential legal exposure. As a result, Apache projects deliver enterprise-grade, freely available software products that attract large communities of users. The pragmatic Apache License makes it easy for all users, commercial and individual, to deploy Apache products.
"We are pleased to welcome Citrix to our individual and corporate sponsors whose generosity helps advance the day-to-day operations of The Apache Software Foundation," said ASF Chairman Doug Cutting. "This support helps us successfully shepherd more than 100 top-level projects, incubate dozens of open source innovations, broaden community outreach, and enhance the lives of countless users and developers The Apache Way."
"As one of the most widely trusted names in open source, the Apache Software Foundation has provided the governance and resources that have helped developers launch some of the world's most successful open source projects," said Sameer Dholakia, Group VP and GM of Cloud Platforms, Citrix. "We see the Apache Software Foundation as an important partner in helping developers innovate, collaborate and adopt standards around the software that is powering the transition to the Cloud Era. Our sponsorship and participation with the ASF will spur rapid innovation of the cloud."
The Citrix sponsorship of the ASF is in addition to its announcement today that it will relicense its CloudStack project under the Apache License and submit its CloudStack code to the ASF. CloudStack includes a community of more than 30,000 active community members, thousands of certified apps, and hundreds of production clouds, collectively generating more than $1 billion in cloud revenue from some of the biggest brands in the industry.