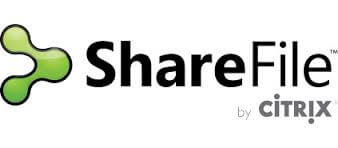 Citrix has announced that they have partnered with three bar associations, becoming a preferred technology vendor for online file sharing and storage, further enhancing its trusted reputation in the legal market. North Carolina, Iowa and Chicago are among the bar associations that have chosen Citrix ShareFile as a member benefit, giving members a secure way to send and receive documents in a way that supports these bars' jurisdictional ethics guidelines. Firms like Butler Snow LLP now depend on ShareFile to help them maintain the highest ethical standards when handling client data. 
Bar Associations and Law Firms Entrust Their Documents to Citrix ShareFile
Citrix ShareFile is a trusted service for legal professionals, like attorneys, firm administrators, paralegals and IT directors who want to simplify how they share and collaborate with documents, while maintaining the highest code of ethics. When Butler Snow was looking for a secure and easy way to transfer large amounts of confidential files, it turned to ShareFile not only because of its security but also because of its many features including its Microsoft Outlook plugin.
Bar associations provide their members with critical guidance, including industry best-practices and regulations, while also supporting them with practical resources for legal professionals. The new partnerships help highlight the unique and established value Citrix has been providing legal firms in improving client relations, operational efficiencies and ethical standards. 
"Bar associations in general, and practice management advisory programs in particular, are a resource to help lawyers make solid decisions about technology and understand best practices," said Erik Mazzone, Director of the Center for Practice Management for the North Carolina Bar Association. "Serving our members by providing programs and services that promote professional growth is one of the most important things we do. Finding technologies like Citrix ShareFile helps our members to communicate with their clients securely, ethically and efficiently."
Integrations with Top Legal Document Management Systems Simplify Workflows
Citrix has combined product innovation with integration of popular industry-specific applications to simplify document management. These integrations allow customers to use ShareFile in their current workflows with their favorite apps and devices. Citrix ShareFile also offers integrations with top legal document management systems including Worldox, iManage and OpenText to help firms eliminate the lengthy legal processes and security risks that professionals currently face in order to share documents externally. ShareFile now also offers check-in/check-out for documents. This new feature addresses data loss, increases document collaboration and reduces costs by eliminating duplicate editing efforts.