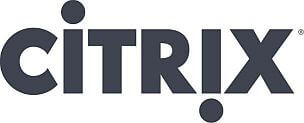 Citrix has received the highest possible rating of "Strong Positive" in Gartner Inc.'s "MarketScope for Enterprise File Synchronization & Sharing (EFSS)."¹ The report assesses Citrix ShareFile™, the foundation of the company's follow-me data strategy. Citrix was evaluated for its corporate viability, product, business and product strategy, innovation and customer experience.
According to report authors, Monica Basso, vice president at Gartner and Jeffrey Mann, vice president at Gartner, "File synchronization and sharing is a critical capability for mobile workforces whose organizations have ongoing mobility initiatives with media tablets and BYOD programs. We expect IT organizations will face increasing demand for these capabilities, with deeper focus on security and compliance by regulated or security-conscious enterprises."
"We're seeing strong customer adoption of Citrix ShareFile, with 300 percent growth in enterprise licenses over the past six months," said Jesse Lipson, VP & GM, Data Sharing, Citrix. "Growth was fueled by focusing on customer needs and experience, seamless integrations with other Citrix products to provide a comprehensive enterprise mobility solution and partnerships with top industry players. We believe Gartner's Strong Positive rating affirms our leadership in the market and reflects our commitment to innovate and deliver a delightful user experience while meeting the security requirements of enterprises."
Citrix ShareFile is an enterprise follow-me data solution that enables IT to deliver a secure, managed and robust service that meets the mobility and collaboration needs of all users. ShareFile empowers users to securely share files with anyone, and sync files across all of their devices. With ShareFile, IT also gains the flexibility to store enterprise data in the most optimal locations to meet compliance and performance requirements.
Citrix continues to innovate to meet and exceed user and IT expectations. With the recently released StorageZone Connectors for network shares, Citrix allows IT to extend their organizations' follow-me data strategy beyond the data stored in ShareFile. Building on its leadership in the desktop and app virtualization space, Citrix also introduced the industry's first sync capability optimized for virtual environments. With a strong focus on enabling enterprise mobility, Citrix released new features for iOS (iPad and iPhone), Android and Windows 8since the start of the year.
The Gartner "MarketScope for Enterprise File Synchronization & Sharing" is available on the Gartner website and the Citrix website here