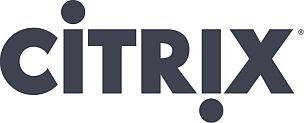 Podio provides a collaborative work platform that Citrix plans to add to its GoToMeeting software and associated products.
Citrix said it will buy the Danish outfit Podio, a company that makes collaboration applications. Citrix said that it will use Podio's technology to go more deeply into social workflows. Podio also has a free app market that combines its technology with tools like Dropbox, Google Apps and Evernote. Expect a Citrix ShareFile app and possibly a Citrix Receiver as well…
I urge you to read Podio's blog post about the acquisition here
Also check out this Q & A with Citrix's Bernardo de Albergaria
Podio, an innovative, privately held company that offers a collaborative work platform which supports people and teams getting work done the way they want in a social setting. Podio's unique apps concept adds structure and activity streams to any type of work and collaboration with teams, clients, in projects, and within functions such as sales, recruiting, marketing or any other area of business. A cloud service, Podio unifies the content, traditional business applications, and new mobile apps, as well as the real-time and asynchronous communications required to work in the post PC era. It is a natural extension of the Citrix collaboration business, providing today's mobile and distributed workforce an easy, secure and social way to come together and work as teams. Podio will be part of the GoTo cloud services portfolio, which includes GoToMeeting. The terms of the acquisition were not disclosed.
Modern Work Styles Need Social Team Collaboration
The nature of work has changed; teams are global, dispersed, social, and mobile. Work now gets performed by distributed teams including employees, as well as contractors and partners outside the formal company. Combine these workforce changes with trends such as the consumerization of technology and Bring Your Own (Device, App and/or Service) and businesses must rethink the way work is carried out. A critical requirement is to empower teams to collaborate, create, manage and share with an increasingly mobile workforce who work outside of the traditional office environment. Early social collaboration tools and networks served as catalysts to improve engagement and visibility among distributed organizations, customers and partners by providing immediate comment and feedback on posted content. Podio builds on these initial approaches, offering a more robust cloud-based platform where people collaborate and do actual work utilizing social elements. For example, real-time status updates, or providing the ability to link to, share, manage tasks, comment and give feedback are now part of business processes. Teams are able to create new social workflows which can be simply captured as social-enabled apps, providing better ways of working, and improving productivity as a result.
Supporting the Way Teams Want to Work
Podio enables small and medium-sized businesses and teams within larger organizations to manage all types of business processes and associated workflows using pre-assembled apps from Podio's free app market. In addition, its innovative technology empowers users to create their own preferred workflows and social collaboration activities that best suit their projects and the way they want to work. The collaborative work platform also integrates easily, or can be embedded, with other services that may be standard in their business. These include traditional enterprise or business solutions as well as today's popular cloud-based data storage, online collaboration and content tools including Box, Campaign Monitor, Dropbox, Evernote, FreshBooks, Google Apps, Google Docs, Google Alerts, Instapaper and Zendesk.
Advancing Citrix Collaboration Strategy
Citrix GoTo cloud services are market-leading and award-winning products that help business move faster and more efficiently by powering today's new and emerging work styles – enabling people to connect, share and collaborate regardless of location or device. Podio brings to Citrix a collaborative work platform for teams in a social setting; the ability to integrate with traditional applications and new apps; a robust, free app market; the means to extend and modify existing apps, or create new ones in support of contemporary work flows; and a talented team with the same values and passion for improving the way work is done in the cloud era.
Learn More about Podio by Attending Citrix Synergy in San Francisco
Citrix will reveal more of its plans for Podio and its collaboration strategy at Citrix Synergy™ San Francisco, May 9–11, 2012.