Market Leading Provider of Secure, Cloud-Based Document Sharing to Form Foundation of Citrix "Follow-Me-Data" Platform
Citrix has acquired ShareFile, a cloud storage file sharing and collaboration player, a move Citrix said fortifies its personal cloud roadmap. "ShareFile becomes the foundation of our strategy for 'follow-me-data' … which can be tied into the fabric of Citrix's portfolio," said Wes Wasson, Citrix senior vice president and chief marketing officer in a conference call unveiling the ShareFile acquisition.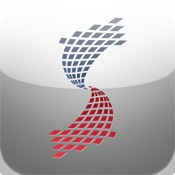 As Citrix Systems today announced it has completed the acquisition of ShareFile, a market leading provider of secure, cloud-based data storage, sharing and collaboration. The ShareFile product line makes it easy for businesses of all sizes to securely store, sync and share business documents and files, both inside and outside the company. ShareFile's centralized cloud storage capability also allows users to share files across multiple devices and access them from any location. The terms of the acquisition were not disclosed.
Citrix's follow-me-data strategy is basically its plan to offer secure and seamless access to data from any device and any location at any time, the same Citrix has been pioneering within the Application and Desktop Virtualization market.
Wasson said ShareFile will be a central component of Citrix's personal cloud push, which offers access to data across devices, preferences, contacts, location, applications and data. Citrix estimates that the personal cloud will be a multi-billion dollar market come 2015 with cloud computing, fast bandwidth, e-mail limitations and the consumerization of IT acting as personal cloud catalysts. ShareFile founder and CEO Jesse Lipson will become vice president and general manager of a new Citrix product group, the Data Sharing group. The Data Sharing group will be responsible for the ShareFile product line and sharpening Citrix's follow-me-data strategy.
From Personal Computers to Personal Clouds
In the PC Era, data was typically stored on a single personal computer, accessed from a physical office, and shared via flash drives or email. As the industry transitions to the Cloud Era, an increasingly mobile workforce is demanding easy access to data that is untethered from offices and devices, and easy to share and collaborate securely with others. These trends are giving rise to the concept of a "personal cloud" – the aggregation of apps, data, preferences and friends that are unique to each individual employee, and move seamlessly across any device or location.
Based on industry estimates, Citrix expects the personal cloud market to be a multi-billion dollar opportunity by 2015, fueled by trends such as cloud computing, faster bandwidth, email limitations, and the consumerization of IT. Citrix is leading the charge to empower these users, delivering "follow-me-desktops" and "follow-me-apps" to more than 100 million people every day, across a wide variety of business and consumer devices. With the acquisition of ShareFile, Citrix is adding "follow-me-data" capabilities to its portfolio, allowing business users to access their documents and files from anywhere, share them across multiple devices, and collaborate easily with colleagues.
Citrix Cloud Data Strategy
The acquisition of ShareFile brings Citrix a powerful new technology platform, and a talented team with deep experience in data services and cloud computing. ShareFile CEO, Jesse Lipson, will become Vice President and General Manager of the newly-formed Data Sharing product group at Citrix. This group will be responsible for the ShareFile product line, as well as enabling the Citrix "follow-me-data" strategy. Taking a platform approach to data will enable Citrix to:
Make common data services like search, share, sync, secure, authenticate, open and preview available to a wide range of applications, services and use cases through a set of open APIs.
Extend secure data sharing services to new and existing apps, stored in public and private clouds, and accessed from millions of different business and consumer devices.
Connect data seamlessly into the way people collaborate today, ensuring that the right documents and files are always accessible when needed, and always up to date.
Citrix Synergy Barcelona
Citrix will reveal more of its plans for ShareFile and the follow-me-data platform strategy at Citrix Synergy Barcelona, October 26-28.
Quotes
Mark Templeton, President and CEO, Citrix Systems, Inc.
"This is a highly strategic acquisition that enables Citrix to deliver all three of the critical components for the personal cloud – collaboration, apps and data – with amazing accessibility and productivity on any device. Our follow-me-data strategy means data will be shared (1) across people, (2) across apps, and (3) across devices. As customers and partners build on this platform, they will be able to easily add follow-me-data services to their software, leverage the data that other apps store there, and instantly inherit all the management, mobility and scalability that's in the ShareFile infrastructure."
Jesse Lipson, CEO, ShareFile
"Joining the Citrix team will provide a great home to the thousands of ShareFile corporate customers, serving millions of users worldwide. The combination of Citrix and ShareFile will also help spur incredible new innovation around the role of data in the new Cloud Era workplace."
Expect a lot of more input on this from Citrix's plans and its follow-me-data strategy later this month at Citrix Synergy Barcelona.