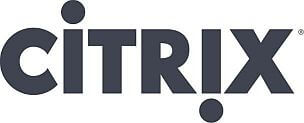 Citrix has announced that it is increasing its commitment and investment in security to meet the growing demands of global customers adopting mobile and cloud technologies. To support this commitment, Citrix has acquired stealth start-up Virtual, the only provider of a cloud-based virtualization platform for iOS and Android. The technology and team, including founder and CEO Chris Wade, will accelerate innovation across the Citrix mobile workspace apps and delivery infrastructure to help simplify IT security management for applications, data, endpoints and networks, and support the core Citrix vision for providing people with new ways to work.
As the number of consumer and enterprise apps continues to grow and security requirements for enterprise mobility becomes paramount, enabling scalable and secure app testing is more important than ever. Traditional mobile app development requires testing against an exponential combination of devices, operating systems, versions and networks. Maintaining the physical resources to satisfy all of these parameters is expensive and cumbersome for mobile app developers. A recent report from HP and Capgemini estimates that more than half of IT departments find a lack of access to appropriate devices to be a critical barrier to mobile testing.
Sudhakar Ramakrishna,Senior Vice President and General Manager, Enterprise and Service Provider Division at Citrix says"For 25 years, Citrix has been removing the barriers for business mobility with secure virtualization, mobility, networking and cloud solutions that allow people to choose when, where and how work gets done. By advancing mobile app development, we can continue our tradition of advancing the way comprehensive, secure and personalized mobile workspaces are delivered."
Future enhancements to the Citrix mobile workspace delivery platform with the Virtual technology will make it even easier for enterprise customers to gain instant, secure access to apps, desktops, data and services from any device over any network. This innovation will allow mobile app developers and ISVs to build more sophisticated and secure apps by letting them spin up the devices they need on-demand in the cloud, reducing the need to physically maintain a variety of test devices and making the dev/test process more affordable, scalable and manageable. As a result, more sophisticated security testing will be enabled across a wider array of devices.