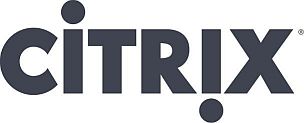 Citrix unveiled its easy-to-use, powerful team-based collaboration platform, Citrix Podio. This follows the company's recent acquisition of Podio, a freemium cloud service that supports people and teams getting work done the way they want to in a social setting, through a unique apps concept that adds structure and activity streams to any type of work and collaboration.
The company also announced significant integrations with popular work and collaboration services, including the company's award-winning Citrix GoToMeeting, Citrix ShareFile, Evernote, Google Drive, Microsoft SkyDrive and SugarSync, further empowering distributed and mobile teams to work and collaborate more effectively and socially in the new Cloud Era. By adding these services to the previously announced integrations with Box, Dropbox and Google Docs, Podio now supports all major cloud file and document sharing services. With these additions, Podio users can connect seamlessly to their preferred services and work the way they want. Sharing content and getting team-based work done in a social setting has never been easier.
"This is one more way we're enabling people to simply and effectively get real work done. Through the social power of the Podio collaboration platform, we're the first to provide this type of integrated cloud-based support for team-based collaboration," said Bernardo de Albergaria, VP and GM of Collaboration, Citrix. "We're delivering easy and seamless access to today's leading productivity services and we've done this with simplicity, affordability and customer experience in mind, continuing our support for the evolution of how work gets done."
Citrix Supports the Way Teams Want to Work
In this new Cloud Era, increasingly mobile, dispersed and social workstyles are evolving: freedom in choice of tools and ways of working is critical for today's emerging and diverse workers. Podio brings the power of mobile and social to team collaboration, making it easy for people to work the way they want in dynamic team workspaces, across any mix of employees, contractors and partners. Citrix customers and Podio users can easily connect and create workspaces for their teams; access free apps from the Podio app market; extend or modify existing apps; create new ones to support their preferred workflows; collaborate and work the way they want to; and be more effective as a result. It is a natural extension of the Citrix collaboration business, providing the modern workforce an easy, secure and social way to come together to work as teams. This enables great seamless experiences, driving better ways of working through easy, simple and effective collaboration for everyone.
Integration with Popular Collaboration and File Sharing Apps Provides Seamless Experience
To create a seamless experience for team-based work and collaboration, Podio offers a robust API environment that allows apps and services to be rapidly integrated or embedded with Podio. In addition to the services announced today, Podio also integrates with other popular cloud-based business tools and services including FreshBooks, Google Apps, Campaign Monitor and Zendesk.
File Sharing Integration Manages Version Control; Adds Context and Structure to Content
Now with integrations for all the major cloud-based file sharing apps, instead of maneuvering between disparate content sources, Podio users can simply click the file sharing service link and immediately launch and access the files or services they need to be productive. Also, the ability to structure and add context socially to files in Podio, whether in status posts, tasks, private messages, app items or workflows enables a seamless experience for the end user and eliminates common versioning issues with locally stored documents.
GoToMeeting Integration Enables Teams to be Productive Before, During and After Meetings
Citrix GoToMeeting is the company's popular web conferencing solution with integrated HDFaces high-definition group video that provides an easy-to-use, cost-effective and fast way to meet, demonstrate and collaborate online. Individuals and teams can now seamlessly connect their meetings directly to their workflows in Podio to easily schedule, join, launch and manage efficient and productive meetings. In addition, the structure of any Podio meeting app can be modified to support the unique needs and type of the meeting, whether this is content required in advance or for specific actions or tasks. The new integration will keep teams informed and enable more productive work before, during and after meetings.
Getting Started Is Simple
Before the meeting: Connect any Podio app to GoToMeeting and use Podio to set up GoToMeeting sessions. Instantly share the meeting agenda, purpose, relevant documents and participants' availability with the team.
 During and after the meeting: During the meeting, everyone will have what they need for the meeting, all in one place, facilitating social interaction, discussion, actions and results. Following the meeting, social discussions can continue and tasks assigned and completed conveniently within the Podio workspaces. This puts the focus on getting work done rather than just talking about it.
{loadposition content_starwind600}