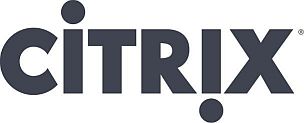 Citrix today announced it has signed a definitive agreement to acquire privately held Bytemobile, a leading provider of data and video optimization solutions for mobile network operators.
This acquisition gives Citrix a key strategic foothold in the core infrastructure of more than 130 mobile operators in 60 countries around the world, significantly extending the company's market reach, and enhancing the broader Citrix strategy of powering mobile workstyles and cloud services.
With the advent of the Cloud Era, mobile operators are experiencing explosive growth in network traffic, driven by the combination of new consumer devices, rich multimedia content, and high speed 3G, 4G and LTE networks. By joining forces, Citrix and Bytemobile will be able to offer these operators combined solutions that deliver a high quality user experience to mobile subscribers, while helping operators manage the exponential growth of mobile network traffic with the best performance, visibility and efficiency. The acquisition builds on a strategic partnership announced earlier this year that combined the Bytemobile Smart Capacity™ technology with the Citrix NetScaler® line of cloud networking solutions.
This transaction has been approved by the board of directors of each company and is expected to close during the third quarter of 2012. The acquisition is subject to customary closing conditions, including approval under the Hart-Scott-Rodino Antitrust Improvements Act of 1976. The terms of the acquisition were not disclosed. Citrix expects to discuss the acquisition in greater detail when it reports financial results for the second quarter ended June 30, 2012. Upon the close of this acquisition, Bytemobile will form a new Service Provider Platforms team as part of the Citrix Cloud Networking product group.
Cloud Networking Meets Mobile Data
The acquisition of Bytemobile expands the market reach of Citrix from its existing leadership position with enterprise and cloud provider customers, into the rapidly growing mobile telecommunications space. Bytemobile brings Citrix leading technology, award-winning products, a strong customer base, and 12 years of customer relationships and deployment experience in mobile telecommunications. Bytemobile customers today serve more than 2 billion subscribers and process more than 20 petabytes of data traffic through customer networks daily.
Based near Citrix Silicon Valley headquarters in Santa Clara, Calif., Bytemobile has approximately 300 employees, including product, sales and services teams around the world. In addition to optimizing mobile data and video traffic, Bytemobile solutions enable mobile operators to differentiate data service plans based on a wide variety of factors, including quality of experience and subscriber usage.
"The cloud and mobile revolutions are rapidly converging, and mobile operators are at the heart of this convergence," said Klaus Oestermann, group vice president and general manager of cloud networking at Citrix. "With the integration of Bytemobile technology, products and intellectual capital, Citrix will be uniquely positioned to be a leader in the global mobile data and video infrastructure market in the LTE era."
Since announcing their earlier strategic partnership at Mobile World Congress in February 2012, Citrix and Bytemobile have collaborated to deliver the Bytemobile T1100 Traffic Director, which helps operators scale next-generation mobile networks and apps with the application delivery intelligence and performance of the NEBS-compliant Citrix NetScaler platform. With this acquisition, Citrix and Bytemobile will further accelerate the ability to bring mobile operators a wide range of powerful solutions to enable mobile workstyles and power cloud services.
"The integration of Bytemobile will enable us to extend our value proposition to the edge of the network, bringing content closer to the end user," continued Oestermann. "The benefits to network operators and their subscribers include faster, more efficient, more reliable, and more manageable networks; higher performance resulting in better service and a better user experience; and scalability to process growing volumes of data traffic at a much lower cost."
Commitment to Game-Changing Innovation 
Citrix plans to build on Bytemobile as the center of its go-to-market strategy for mobile network operators – retaining and growing its investment in the Bytemobile brand, technology, products, employees and customer relationships. Bytemobile will continue as an independent product group within the Citrix cloud networking group, leveraging clear synergies with adjacent technologies such as Citrix NetScaler.
"We are excited about the significance of this transaction for the industry, our customers, our employees, and our stockholders," said Chris Koopmans, chief operating officer of Bytemobile. "With the rollout of LTE and other next-generation networks, the mobile data market is poised to grow dramatically in the coming years. The addition of Bytemobile solutions to the Citrix portfolio will accelerate the fulfillment of our vision and investment in the future of the industry."  
About Bytemobile products
The Bytemobile technology portfolio includes a wide array of applications that include video and web optimization, content caching, policy control, traffic management, mobile analytics and deep packet inspection (DPI). Applications are deployed in the core of the mobile network on the company's two Smart Capacity platforms – the Unison™ Platform and the T-Series Adaptive Traffic Management System.