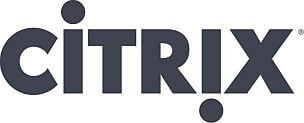 Citrix has announced that they have extended the ACE Migration Program through June 30, 2013!

On October 17th, 2012, Cisco and Citrix announced an expansion of their strategic partnership. As part of this announcement, Cisco recommends Citrix NetScaler to customers who want a next-generation ADC.  Citrix is making it simple to migrate from Cisco ACE to industry-leading NetScaler ADC solutions Cisco and Citrix: Delivering the Next Generation of ADCs. 

Citrix is offering an ACE Migration Program (AMP) for current Cisco ACE deployments to Citrix NetScaler. This limited-time program provides generous discounts for NetScaler product purchases and Citrix ADC migration services. Qualified Cisco ACE customers will receive:
 20% ADDITIONAL discount on the list price of a standard 3-day NetScaler Implementation Service provided by world-class Citrix Consulting Services
Note: The above discounts are applied to Citrix list prices. Existing volume license discount levels will apply to the discounted list price, if applicable
Move to Citrix NetScaler Today The ACE Migration Program is a limited-time offer. To qualify, Cisco ACE customers should contact a Citrix Solution Advisor to confirm eligibility and to begin an evaluation of Citrix NetScaler ADC solutions. Eligible customers must submit their qualifying purchase order for NetScaler no later than June 30, 2013, and either return the Cisco product being replaced by Citrix NetScaler or provide a corresponding Certificate Of Destruction within 90 days of order fulfillment. 
For more details, please click here 
{loadposition content_starwind600}