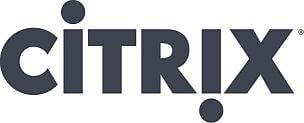 Citrix has acquired a company called Skytide. Skytide enables service providers to measure and monitor streaming video as a critical part of their CDN video delivery infrastructure. The holistic understanding Skytide delivers – and the insight that flows from it – is what enables the service providers as well as the businesses in each of these domains to strike the appropriate balance between the cost of delivery, the quality of the experience and the revenue implications for the stakeholders.
Skytide enables leading content delivery and digital media providers to precisely measure and optimize the performance of their streaming video businesses.
Our out-of-the-box reporting & analytics applications are built on top of Skytide's patented platform architecture, which processes massive amounts of highly diverse data and quickly turns it into actionable insights.
Skytide Insight for Content Delivery Networks uses server-side log data to provide CDNs and IP video networks – and their customers and business partners – with deep insight into streaming media performance.
Skytide for Video Players uses client-side log data captured directly from the video player, enabling a detailed understanding of quality of service (QoS) and viewer engagement metrics.
Skytide is a privately held, venture-backed company founded in 2004 and headquartered in Oakland, California. Customers include: Accenture subsidiary, Origin Digital; British Telecom, Cisco; Clear Channel Communications; Comcast subsidiary, thePlatform; IBM; MTV Networks, Qwest and Telstra.
Skytide is notable because its software is facilitating the trend by telecommunications service providers (TSPs) to operate their own content delivery networks (CDNs),in an effort to generate additional revenue from the increasing volume of video flowing over their broadband networks.
The acquisition of Skytide builds on our current service provider business, extending our reach beyond mobile and into the CDN, thereby benefiting communications service providers of all varieties. We're excited to welcome to our team a talented group of innovators who excel in analytics software design; and who share our commitment to customer excellence and passion for defining the leading edge of video delivery.
{loadposition content_starwind600}