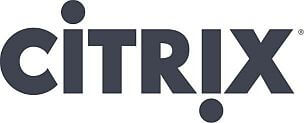 Citrix has announced XenMobile™ MDM, an enterprise mobile device management solution that gives users device choice while also enabling IT to meet its management and compliance requirements. XenMobile MDM joins other Citrix solutions, including Citrix CloudGateway™, Citrix NetScaler®, Citrix XenDesktop®, GoToMeeting®, GoToAssist®, Citrix ShareFile™, and Citrix Podio™, providing organizations with a single vendor for all of their enterprise mobility needs.

Users are demanding the freedom to choose their own devices, use any app and access their e-mail and documents from anywhere. Organizations require a solution that addresses these user expectations, while also meeting IT's need for security. XenMobile MDM provides the foundation to address these needs through role-based management, configuration and security of corporate and employee-owned devices. The solution is built on a highly secure architecture and integrates directly with Microsoft Active Directory and public key infrastructure systems, as well as security information and event management tools. With XenMobile MDM, users can self-service enroll their devices and IT can provision policies and apps to large groups of devices automatically. IT can blacklist or whitelist apps, detect and protect against jailbroken devices, and wipe or selectively wipe a device that is lost, stolen or out of compliance.
In addition to XenMobile MDM, Citrix now also offers a Mobile Solutions Bundle for Enterprise Mobility Management.  The Mobile Solutions Bundle is comprised of XenMobile MDM and CloudGateway and eliminates the need for multiple point solutions from different vendors. This bundle combines industry-leading MDM with innovative mobile application management. The Mobile Solutions Bundle provides five key Enterprise Mobility Management (EMM) capabilities.
Five Key Capabilities Needed To Manage and Secure Enterprise Mobility
·         Enterprise MDM deliversrole-based management, configuration and security for both corporate and employee-owned devices.
·         Secure e-mail, browser and data sharing apps from Citrix deliver a rich user experience with the management and control that IT requires.
·         Mobile app containers centralize IT management, security and control for any mobile app, whether created by a third party or enterprise IT.
·         Unified app store provides a single place for users to access all of their apps – mobile, web, SaaS, and Windows – on any device.
·         Identity management, single sign-on and scenario-based access controlmake it easy for IT to manage user access and radically simplify the user experience.
 The Industry's Most Comprehensive Mobility Portfolio
Citrix is the first company to offer a complete portfolio of mobile solutions, ranging from device management to native mobile apps for e-mail, web access, collaboration and data sharing, as well as desktop virtualization for seamless access to Windows apps and desktops.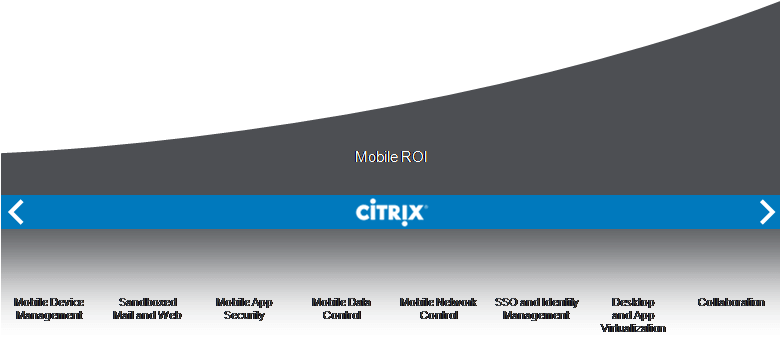 Partners Support Citrix Mobility Portfolio
Citrix is working with key partners to deliver integrated solutions that leverage the Citrix enterprise mobility portfolio. Together, Citrix and its partners are helping customers mobilize their users with a comprehensive solution. These initial partners include Cisco, Fujitsu, HP, Palo Alto Networks, Samsung and Wipro Mobility Solutions .
Supporting Quotes
"In today's complex enterprise mobility environment that includes a mix of corporate and employee-liable devices, companies need solutions that allow them to manage devices, data, and apps.  The addition of an MDM solution to the Citrix MAM and data management capabilities create a complete solution. By offering a platform for mobile enterprise management that gives options, Citrix can help give customers the peace of mind that, if their needs change, the platform can adjust," Stephen Drake, Program VP Mobile Enterprise, IDC.
"Samsung and Citrix solutions together enable enterprise organizations to simply and securely support workforce mobility. Samsung understands meeting the needs of enterprise mobility goes beyond device style and functionality, security and management play an important role. The announcement of Citrix XenMobile MDM addresses this important requirement and enables Citrix to provide a complete enterprise mobility management solution," said XXX at Samsung.
"The promise of mobility hinges on the ability for IT to deliver secure apps and data to users on any device. When customers bring their own devices to work, as is increasingly the norm, IT doesn't have the tools to manage or secure the content on them. With its comprehensive portfolio of mobile solutions, Citrix offers customers the ability to say 'yes'. Yes to total mobile freedom by providing a complete solution that can manage and secure all devices, apps and data while giving users the ability to experience work and life their way." – Amit Pandey, Group Vice President and General Manager, Mobile Platforms, Citrix
Availability
XenMobile MDM and the Mobile Solutions Bundle will be available starting on February 25, 2013.
About Citrix
Citrix (NASDAQ:CTXS) is the cloud computing company that enables mobile workstyles—empowering people to work and collaborate from anywhere, accessing apps and data on any of the latest devices, as easily as they would in their own office—simply and securely. Citrix cloud computing solutions help IT and service providers build both private and public clouds—leveraging virtualization and networking technologies to deliver high-performance, elastic and cost-effective services for mobile workstyles. With market leading solutions for mobility, desktop virtualization, cloud networking, cloud platforms, collaboration, and data sharing, Citrix helps organizations of all sizes achieve the kind of speed and agility necessary to succeed in an increasingly mobile and dynamic world. Citrix products are in use at more than 260,000 organizations and by over 100 million users globally. Annual revenue in 2012 was $2.59 billion. Learn more at www.citrix.com.