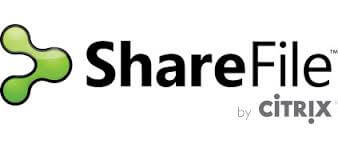 Citrix Arms Partners with More Value to Grow Their Hosted Services Business through Delivery of ShareFile. More than seven years ago, Citrix collaborated with key service provider partners to launch the Desktops-as-a-Service (DaaS) market based on XenApp and XenDesktop technology. Citrix is now making ShareFile available to Citrix Service Providers (CSPs), continuing to advance offerings available to their customers. With this new addition, CSPs can now host ShareFile data for customers, including those with specific needs regarding security and compliance. CSPs will also be able to easily use ShareFile as part of their current Citrix-based Desktops-as-a-Service (DaaS) offerings, as a standalone service, or as part of their own solutions. This helps the more than 2,000 active CSP partners expand their offering portfolios by giving them the ability to sell and manage the full Citrix stack.
This newest offering allows CSP partners to increase revenue and margins by adding ShareFile to their desktop-as-a-service solutions. Unlike other file sync and share products, ShareFile allows partners to host their own StorageZones, providing unique value to customers with specific security, compliance or data sovereignty requirements. Likewise, CSP customers benefit from a solution that offers secure IT oversight, integrates with existing systems, and supports next-generation workspaces.
Citrix Continues to Innovate for Specific Industries
Citrix has combined product innovation with integration of popular industry-specific applications to simplify document management. For legal professionals, for example, Citrix ShareFile offers integrations with top legal document management systems, such as Worldox®, iManage and OpenText™ to help firms eliminate the lengthy legal processes and security risks that professionals currently face in order to share documents externally. In an environment where information and privacy is paramount, ShareFile Restricted StorageZones enables ShareFile data to be located "on premises" in one's own data center to comply with local regulation and protect intellectual property. Customers must have the option to keep their data inside their country, their city, or even behind their firewall. Beyond just the legal industry, accounting, financial services, healthcare and construction can all benefit from CSP tailored solutions. These unique integrations allow customers to use ShareFile in their current workflows with their favorite apps and devices.
According to Scott Swanburg,Global Senior Director for CSP/Cloud App Delivery at Citrix  They continue to be the dominant leader in delivery of hosted apps and desktops enabled through our Managed Service Provider (MSP) partners. Hundreds of thousands of subscribers in small and mid-sized businesses are delivering their mission critical apps every day through a scalable reference architecture developed specifically for MSPs. The latest addition to this solution is our ShareFile for Service Providers which allows MSPs to increase ARPU by creating data sharing and synchronization services along with application and desktop delivery. This integrated product offering provides a best-in-class solution for service providers looking to differentiate their offering and increase profitability.
The Citrix Service Provider Program provides access to and support for a portfolio of subscription-based technologies like Desktops-as-a-Service (DaaS), application hosting and mobility management solutions.  Participation in the program provides the sales, marketing and technology expertise to help make hosted service providers successful in delivering the hosted workspaces that end users demand. ShareFile is also integrated with Citrix CloudPortal Services Manager, which simplifies provisioning and scaling of hosted workspaces, improves operating efficiency, and reduces hosting management costs.