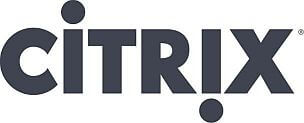 At the AWS Re: Invent conference, Citrix announced the immediate availability of Citrix NetScaler®, the company's advanced cloud networking platform, and Citrix CloudBridge™, an innovative solution  for enterprises to connect securely, transparently, and with high-performance to  Amazon Web Services (AWS), via both "bring your own license" and pay-as-you-use on the AWS Marketplace. 
Both solutions come in a virtual form factor that can be deployed directly on AWS.  Together, they make it easier and more cost effective for enterprises to seamlessly extend their enterprise network to AWS, deploy the same L4-7 network stack on AWS that they use on-premise, ultimately making AWS a natural extension of their own IT infrastructure or optimizing production deployments that are solely on the cloud.
Companies everywhere are looking for effective strategies to harness the benefits of cloud computing without disrupting their current business models.  As customers look to adopt business-ready cloud services, they will require a combination of the elasticity and flexibility they expect of third-party cloud offerings, and the powerful advanced networking services used within their enterprise cloud datacenters. NetScaler for Amazon Web Services lets customers deploy the same advanced L4-7 services used to ensure the availability, scalability and security of the largest public and private clouds onto Amazon Virtual Private Cloud (VPC) within Amazon EC2. Customers get the infinite scalability, elasticity and security of Amazon VPC and the full complement of NetScaler application availability, acceleration, offload and security functionality, all on demand.
Citrix is focused on making it easy for enterprises to connect their datacenters and private clouds. CloudBridge makes it easier for enterprises to transparently bridge their enterprise network to AWS by simplifying application migration, adding additional security layers, mitigating network latency, and minimizing required application or network modifications. Citrix CloudBridge for Amazon Web Services will allow companies to move production workloads securely and transparently between private datacenters and the AWS Cloud.  They will also be able to consume CloudBridge on a usage-based model through the AWS Marketplace, making it easy to set up short-term cloud projects with no infrastructure investment.  This approach allows customers implementing hybrid infrastructure spanning their own datacenters as well as AWS to use the same cloud networking platform in both, significantly easing the transition of applications and workloads between the two.
Enabling Key Cloud Use Cases
Availability of NetScaler and CloudBridge on AWS enables a broad set of use cases for enterprise IT:
Customers running production on-premise, but using AWS for dev/test can now include NetScaler within their AWS test environments, speeding time-to-production due to better mimicry of the production environment within their test environments.
Customers with hybrid infrastructure spanning their own data centers and AWS can use the same cloud networking platform in both, significantly easing the transition of applications and workloads back and forth between their own datacenters and AWS.
Customers looking to use AWS as part of their business continuity plans can rely upon NetScaler GSLB to run both on-premise or within AWS to continuously monitor availability of both enterprise datacenters and AWS environments, while CloudBridge optimizes data transfer and synchronization between various on-premise datacenters and AWS environments.
Customers optimizing and securing full production workloads in AWS through application acceleration, load balancing, application delivery networking, and application firewall. 
In addition, at Invent, Citrix will be providing a sneak peek of Project Avalon, a solution that simplifies how enterprises and service providers can deliver Windows apps and desktops as a true cloud service to any device. In evidence, Citrix will be demonstrating a preview of Project Avalon running on Amazon EC2, side-by-side with hosted versions of Citrix desktop virtualization products.
{loadposition content_starwind600}