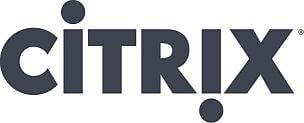 Citrix has announced the availability of Podio Chat, including instant messaging, as well as video and audio chat, planned for release this summer. Designed for the increasingly mobile and dispersed, modern team, Podio Chat enables ad hoc conversations with the right people to flourish, whenever discussion needs to happen – so teams can respond quicker and make decisions even faster.
With the addition of one-to-one and group instant messaging (IM), as well as one-to-one video and audio chat, Podio now makes it even easier for teams to instantly connect and get the context they need on projects, tasks, business processes and everyday workflow outside of an organized meeting setting.
"Any effective team will tell you that the key to success is having open and accessible communications, whether it be in a physical office, face-to-face on a GoToMeeting with HDFaces session, an audio call, through live comments on Podio or via instant messaging," said Bernardo de Albergaria, VP & GM, SaaS Products and Markets at Citrix. "Podio Chat bridges the gap between 'real time' and 'my time,' increasing the velocity of communications within Podio and making purposeful collaboration happen faster and more effectively – no more waiting for answers."
Citrix Podio also became the first collaboration service of its kind to provide IM and video chat "in context," giving more meaning to ad hoc conversations as they happen around projects, tasks and business processes. Unlike standard IM tools, Podio Chat gives teams the ability to see which contacts are online, across the entire company ecosystem, whether it be internal employees or external contractors, suppliers or partners working with a team in a Podio workspace. Teams can now ask questions, share updates or discuss a project in real time and, ultimately, work together more effectively on their tasks. Podio also gives teams the option of using Video Chat for easy, unplanned, and ad hoc 1:1 face-to-face discussions, as well as setting up regular, recurring and more planned team video conferencing using GoToMeeting with HDFaces.
"The real value of IM and video chat is when it's used in the context of the work in progress – the tasks, projects and deliverables in action that require discussion to get done," said Tommy Ahlers, VP of social collaboration at Citrix. "With Podio Chat, teams can experience seamless, fluid workflow, where questions get answered quickly because the right people are online, available and focused on the same work at the same time. The immediacy of in-context Podio Chat dramatically improves team efficiencies, not only by providing a central hub for communication, but also by retaining the rich history of information exchanged between team members, so nothing gets lost."
Key Benefits
Get quick responses and make decisions faster by connecting your whole company and/or team. Podio chat lets team members see who's online and available to chat – including displaying time zone information – granting immediate access to people in users' core teams as well as coworkers across the wider organization, helping to ease business silos and connecting dispersed teams like never before.
Unify communications on Podio by enabling teams to communicate in a variety of different ways to get work done, all without email or third-party communication tools. Users can instant message one-on-one or in a group, use audio-only chat for quick discussions, hold one-to-one ad-hoc video meetings as needed, comment and "like" status messages, tasks and projects. To stop receiving IMs, users can simply close the chat pane and messages will divert to the Podio inbox.
Power mobile workstyles and enable dispersed teams to chat from any iOS or Android device, anywhere, anytime, with Podio's mobile apps for Android, iPhone and iPad. Switch between computers and mobile devices with ease, continue chat sessions on the go and never miss the chance to connect with a teammate.
Retain information, discussion history and ideas while easing the pain of having "too many tools" for collaboration. Use Podio Chat instead of email and third-party chat services, save conversations, files, and decisions in one place and make use of message search to surface information you need, whenever you need it.
Share files seamlessly and instantly as needed from all Podio-connected file-sharing services, including: Sharefile, Google Drive, Sugarsync, Dropbox, Box, Microsoft SkyDrive, UbuntoOne and YouSendIt.
The Podio social business platform brings collaboration and business processes together through Podio workspaces and Podio apps – more powerful, collaborative and social alternative to spreadsheets, email and software point solutions. Podio apps can be found in the Podio App Market and customized by any team using the simple drag-and-drop Podio App Builder, a unique tool that enables anyone to create custom business apps for their work – whether it's managing sales, CRM or IT; interfacing with clients or partners; planning a conference; coordinating email marketing or receiving customer feedback. No technical skills or IT support is needed to create a Podio app – anyone can set one up in minutes. To see it in action, sign up for a Podio demo.
Additional Quotes
"Podio has become the communication hub for our business, keeping our teams in New York and Copenhagen connected and agile," said Charlotte Vangsgaard, ReD Associates. "Now with real-time chat in Podio, it just makes it that much simpler to stay in sync on projects and deadlines, without having to resort to email or a variety of different IM clients. It's simple to use but has had a big impact on how we work."
"Podio Chat with video has extended the Podio experience for our 50-person eCommerce group. We've cut down on formal meetings and switched to more ad hoc check-ins. Our dispersed teams feel better connected as a result. We've been able to include key internal clients in the collaboration effort as well," said Rob Roy, VP eCommerce and Interactive Marketing of Time Warner Cable. "And, because you can actually see when someone else is looking at the same deliverable you are, it's so easy to just quickly discuss any loose ends."
"Workers will ultimately choose the most appropriate combination of tools, such as conferencing, instant messaging, and activity streams to perform daily tasks and get work done," said Vanessa Thompson, research manager for IDC's Enterprise Social Networks & Collaborative Technologies program. "Podio Chat provides a sophisticated multi-modal collaboration and communication experience, through the convergence of IM, video and audio but also offers the same basic functionality found in easy-to-use software-based consumer communication tools."
"Despite the huge investment in enterprise collaboration solutions, siloed information management systems and stilted collaboration practices are still having a negative impact on the productivity, creativity, and overall business agility of organizations," said Richard Edwards, Principal Analyst, Ovum IT. "Citrix Podio helps teams share their knowledge, know-how, and experiences in range of interconnected social ways and the introduction of Podio Chat rounds out this experience, delivering a transformative opportunity for businesses and institutions to do things differently."
{loadposition content_starwind600}