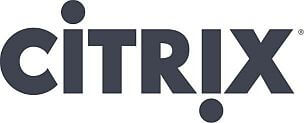 Citrix releases a migration tool that allows you to quickly migrate from VMware Horizon to Citrix XenApp or XenDesktop
For VMware customers under pressure to improve their app and desktop  experience, gain greater infrastructure flexibility and simplify end user computing management, Citrix is introducing a free cloud-based service to migrate VMware Horizon View virtual app and desktop deployments to XenApp and XenDesktop. Powered by the newCitrix Lifecycle Management Service – now available from Citrix Workspace Cloud – the new service enables administrators to do an in-place migration in less than 15 minutes by easily exporting application and desktop settings from Horizon View into the Citrix app and desktop delivery solution. The creation of the migration service addresses numerous requests Citrix has received to salvage failed, stalled and small VMware VDI deployments.
The free migration service dramatically simplifies and accelerates the migration process, providing employees and executives with a superior user experience while maintaining their existing desktop, files and settings. The service allows administrators to choose to manage all components in their own datacenter or use Citrix Workspace Cloud to move virtual desktop infrastructure (VDI) and virtual app management to the cloud.
"Citrix leads the market in secure app and data delivery solutions providing people with the applications, desktops and data they need to be productive," said Calvin Hsu, vice president, product marketing, Windows App Delivery, Citrix. "Migrating to XenApp or XenDesktop provides the user community with the best experience, security and flexibility whether they are manipulating graphics in PowerPoint, collaborating using Microsoft Skype for Business or simply printing a document. Simple tasks stay simple, and IT adapts to people, instead of people adapting to technology."
Side-by-side tests have confirmed that Citrix app and desktop delivery solutions outperform competing solutions, performing everyday tasks like printing, opening documents and saving files in a fraction of the time needed with VMware Horizon or Horizon View. In addition, only Citrix provides comprehensive support for Microsoft Skype for Business, including the full range of business telephone features. For organizations with strict security requirements, Citrix is the only app and desktop virtualization solution that offers both Common Criteria Certification and native FIPS 140-2 Compliance.
Effective immediately, the free Citrix migration service can be downloaded for on-premise use or accessed as a service through Citrix Workspace Cloud. For a limited time, VMware customers can save 50 percent off licenses when they switch to Citrix Workspace Suite. They will get not only XenDesktop, but also award-winning XenApp, XenMobile ShareFile and NetScaler, for the most complete mobile workspace solution.