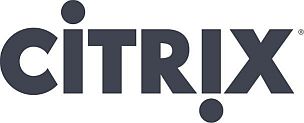 Citrix announces the availability of the Cloud Provider Pack. One of key technologies in this pack is the app orchestration technology (developed under the code-name of Project Rainmaker).
So what does app orchestration provide?
Simplified Farm Management: Just create your pools of XenApp Session Hosts and pools of XenApp Controllers – the tasks of joining
these to manage capacities across multiple XenApp farms happens automatically.
Multi-tenant Configuration: Support for different types of isolation – Session-based, Server-based and Farm-based on a per-app/desktop basis.
Quick App & Desktop Configuration: Tired of running the 10-step XenApp App Publishing wizard? App orchestration discovers most of the app information (app-name, icon, command-line, working directory, etc.) from a XenApp Session Host, thus saving you from having to enter all of this info.
Web Interface Management: App orchestration automatically configures Web Interface servers to point to the correct farms based upon the tenant's desired level of isolation, any time a new farm/tenant is introduced in the system.
Easier Patching of XenApp Session Hosts:  When you create a new version of a XenApp Session Host, this new technology can automate the tasks of gradually draining users from the older version servers to the newer ones, without any down time or manual intervention.
Desired State Configuration: All of the configuration is done using the principles of Desired-State. This allows you to specify complex configuration in a few seconds without having to worry about sequencing things in the right order – app orchestration takes care of that for you.
Tenant Management: You can define Tenants into the system, their desired level of isolation and assign resources to them directly. No more coming up with naming patterns and crazy folder hierarchies to represent tenants in XenApp. Furthermore, the App Studio (web console) allows you to easily view which resources (apps, desktops, XenApp session hosts, farms, Web Interface resources) are allocated to which tenants.
CloudPortal Services Manager integration: The apps and desktops you advertise are automatically available for self-service consumption via the Hosted Apps and Desktop service in our control panel – thus enabling tenants to subscribe to what they need.