Citrix has released an update of their Optimization Pack for Microsoft Lync version 1.1. In this new release, now available on Citrix Downloads page, rounds out this solution for delivering the Microsoft Lync client from XenDesktop and XenApp with several great enhancements.
The HDX RealTime Optimization Pack for Lync offers clear, crisp high-definition video calls in conjunction with Microsoft Lync by leveraging the user device for local media processing. The Optimization Pack consists of the HDX RealTime Connector for Lync which connects to the Microsoft Lync client on XenDesktop or XenApp, and the HDX RealTime Media Engine which runs on the user device as a plug-in to the Citrix Receiver. The HDX RealTime Media Engine is available for Windows and Linux devices.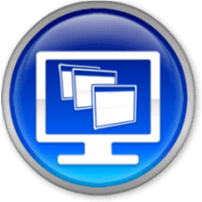 The marquee feature of the release is support for Enterprise Voice. Enterprise Voice is Microsoft's term for PBX/PSTN integration. A "Select a Number" menu has been added to the Contacts menu, the Contact Card Options menu and other locations to enable Lync users to call non-Lync users at their telephone number. So this enhancement is great news for Citrix customers who want to use Lync as their phone system (see my blog post "Lync is our phone system").
Other highlights of the new release:
What's New
Compatibility with CloudGateway StoreFront 1.2 for automated updating of the HDX RealTime Media Engine plug-in to the Citrix Receiver for Windows
Support for Lync-compatible USB devices including phones, speakerphones and headsets. This enhancement supports devices that comply with Microsoft's specification for Lync-compatible USB HID functionality. Supported functions include On Hook, Off Hook, Volume Control, Mute and Flash. And HDX automatically detects devices that advertise Acoustic Echo Cancellation (AEC), switching off AEC for those devices.
Lync Call Admission Control. The Optimization Pack now supports Microsoft's specifications for bandwidth management and call admission control using ICE 2.0 and TURN 2.0.
Enhanced Emergency Services support (e.g. E911 in the U.S. and Canada). HDX attempts to determine the location of the user device using the same server lookup algorithms as the native Microsoft Lync client.  If this location lookup fails to return a valid location then the software will send no location information in the E911 request rather than knowingly send incorrect information;  the Emergency Services system directs calls with no location information to a human operator.
SUSE Linux support (v11 SP1/SP2). SUSE Linux is used on various thin client models from Dell Wyse.
Support for the Logitech C920 webcam with built-in H.264 encoder. Most thin clients don't have enough CPU processing power to perform real-time video encoding in high definition. The Logitech C920 solves this problem by shifting the encoding to the webcam, enabling thin clients to deliver 720p HD video.
TCP/IP fallback for firewall traversal through the Lync Edge Server when UDP is blocked. Citrix recommends UDP/RTP for real-time voice traffic because it minimizes audio latency in the event of network congestion or packet loss, but some IT departments disable UDP through their firewall. This feature provides a fallback mechanism for media transport if UDP traffic is blocked.
Automated updating of the HDX RealTime Media Engine plug-in to the Citrix Receiver for Windows with CloudGateway StoreFront 1.2 and above.
Compatibility with XenDesktop's Remote PC feature. Remote PC was introduced in XenDesktop 5.6 Feature Pack 1 to support remote access to physical PCs. It allows customers to take a first step towards desktop virtualization by enabling workers to access their office PC desktop  from anywhere and from any device, whether a  tablet when they're in a meeting room or their Mac at home. Until now, during remote access the Lync client's media engine ran on the office PC and all audio-video traffic was delivered over ICA. Now this traffic can flow directly from the user device to the other party on the call or to the Lync Audio-Video Conferencing Server.
{loadposition content_starwind600}